July 3 Zodiac (Cancer) Birthday
Personality, Zodiac Sign, Compatibility, Ruling Planet, Element, Health and Advice
---
Is your Birthday on July 3 ? Know the Sun Sign, Personality, Compatibility and more….
July 3 Zodiac sign
Cancer

July 3 Ruling Planet
Moon
July 3 Element
Water
July 3 Lucky day
Monday
July 3 Lucky Colors
White, Silver
July 3 Lucky Numbers
3, 2, 7, 11, 16, 20, 25
July 3 Birthstone
Ruby

July 3 Zodiac Compatibility
Most Compatible with Scorpio and Pisces

More about Compatibility
---
July 3 Zodiac Sign: Cancer
For People born on July 3 the Zodiac sign is Cancer.
People born on July 3 are usually are loving and full of emotions. They believe in deep emotional connections with people rather than general socializing. Only chosen few can be a part of their inner circle. They make very good friends. In turn, as a negative note of their personality, they are people a little moody, suspicious and over protective.
The Cancer zodiac sign is usually associated with Monday as its day of the week and White and Silver as its color. Cancer is associated with planet Moon and its related element is 'Water'.
---
What Does your Birthdate Say About you
---
July 3 Birthday: Personality
July 3 Birthday Positive Traits:
Caring
Loyal
Protective
Intuitive
Creative
Family Oriented
Generous
July 3 Birthday Negative Traits:
Moody
sensitive
Sometimes Vindictive
Suspicious
Insecure
Pessimistic
July 3 Birthday: Personality
A distinctive feature of people who come to this world on the 3rd is passion and sensitivity. Life of conflicting natures. Non-standard actions and cool manners of behavior are inherent in them.
From what their life sometimes becomes difficult and even unbearable. In rare cases, suicidal thoughts may appear.
People are very smart and hyperactive by nature. If they use their potential for the good, they will be able to become happy arbiters of their destiny.
Those born on this day often have to fight, defending the rights of citizens. With all this, many see them as cynics.
But if you look closely at them, then you will understand that this is only a mask. In fact, they are very kind and positive personalities. A sensitive person is often hidden behind this mask.
People who came to this world on the third number are often in a defensive position. From the walls that they built for themselves, they are watching with great curiosity what is happening. Often, at the same time, they can afford to make a number of piquant comments.
Such people are interested in non-standard personalities, they are attracted to the originality of others. Although a simple person can cause them interest.
People of this number can be called philosophers, for their non-standard thoughts, actions, and alienated perceptions of the world. Sometimes they act as judges,
They love humor and often can end a long conversation with a bright and magnificent phrase. Relatives and friends see their cheerful disposition, but try not to show this, and take them seriously.
This hurts some very much, as they need understanding and support from relatives. Unfortunately, they cannot come up and start a conversation on the topic that they lack attention.
Therefore, they are looking for a partner with whom you can open. A man who will always understand and support them. Sometimes this search takes years.
Born on this day love to watch people, they carefully study the nature of each person. It also happens that it's hard for a person to sit still, and he can easily get into the feelings of others.
Without thinking about the consequences. Therefore, it can often hear such words as: importunity and ubiquity.
Yes, triples have such a sin. They should not be curious. Sometimes this leads them to where entry is prohibited to outsiders. If this happened, you should expect trouble. Unfortunately, not everyone can understand that people from birth are chroniclers.
If we talk about choosing a profession, then we can say that all paths are open. Since people are very keen on nature, who are interested in a lot, if not that everything. They are always looking for adventure.
Not when they do not feel tired from work. But over the years they often become finicky. Those who are near them will not be easy.
---
July 3 Birthday : Compatibility with other Zodiac Signs
People born on July 3 have Cancer Sun Sign.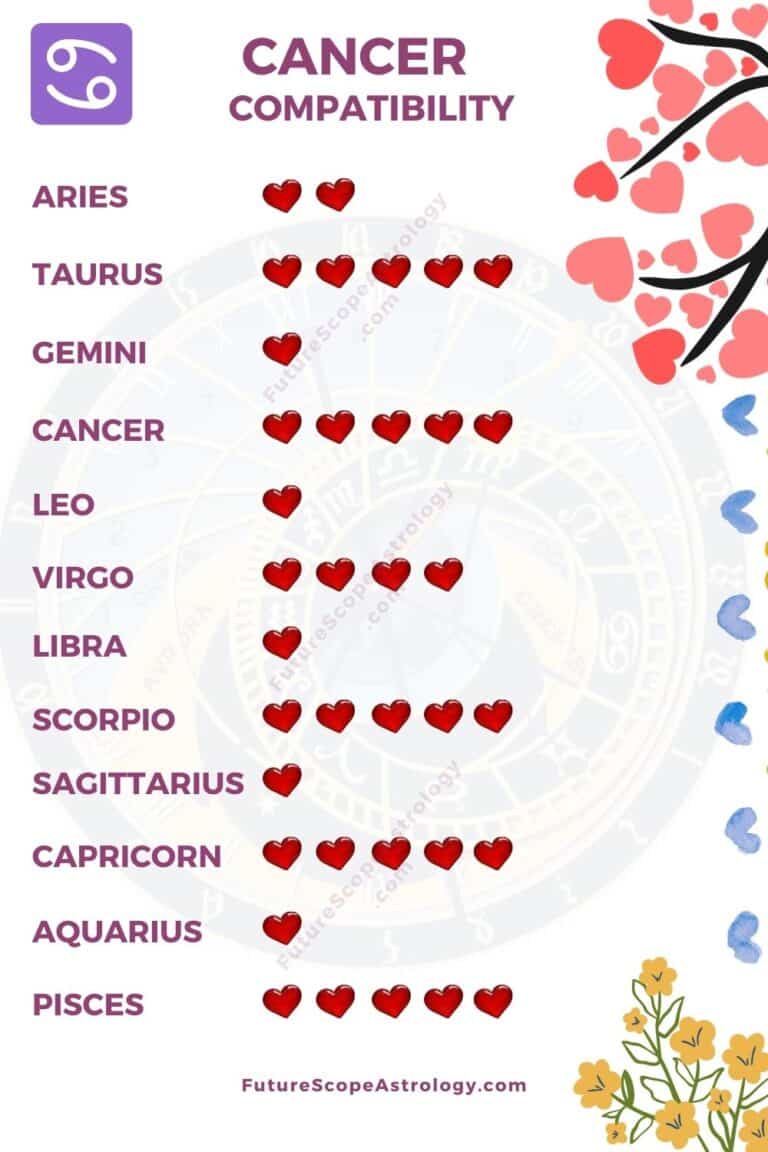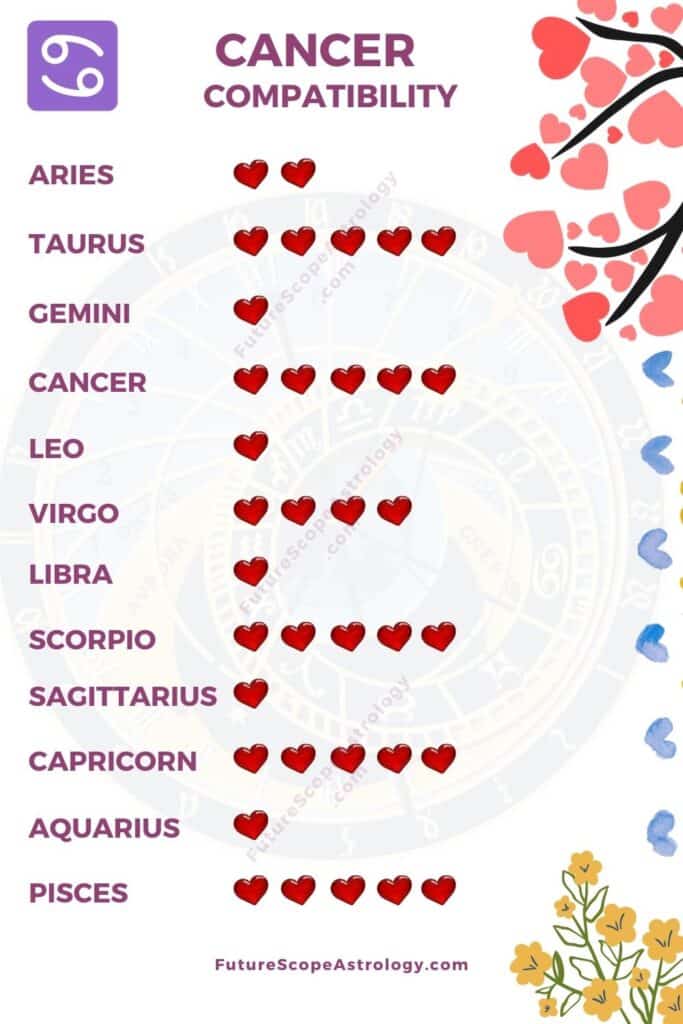 Zodiac Signs Most Compatible with 3 July birthday (Cancer)
The zodiac signs best match for people with Cancer Zodiac are
Taurus (86%)
Cancer (85%)
Virgo (75%)
Scorpio (88%)
Capricorn (78%)
Pisces (82%)
Cancer is a water sign. Scorpio and Pisces are also water signs. Hence, Scorpio and Pisces are best Compatible with people with Cancer Zodiac sign.
---
Zodiac Signs Incompatible with 3 July birthday (Cancer)
Zodiac signs incompatible with Cancerians are:
Aries (38%)
Gemini (30%)
Leo (33%)
Libra (32%)
Sagittarius (32%)
Aquarius (30%)
---
3 July: Zodiac Love Compatibility
In love relationship, following zodiac signs are most compatible with Cancer
Taurus
Cancer
Virgo
Scorpio
Capricorn
Pisces
Click here to check the compatibility of Cancer with various other Zodiac Signs.
---
July 3 Birthstone: Ruby
Ruby is the birthstone for those born on 3 July.
Ruby has been long considered a symbol of love and passion. Ruby is said to enhance the wearer's vitality and promote health, while also providing protection from misfortune.
Ruby is a July birthstone that is associated with happiness and joy. This gemstone is believed to bring good luck to its wearer and promote positive energy.
Know More about July 3 Birthstone (Ruby) …
---
July 3 Birthday : Health
People born July 3 should reduce their craving for self-isolation. Pay attention to creative professions, this is where you can show your nature. You need to learn how to easily communicate with people around you. In this case, you do not need to delve into their souls.
The best medicine for you is love and understanding of loved ones. You also need to be more outdoors, take walks. Visit the pool, play volleyball, soccer, and so on. Team games are for you.
---
Advice for People Born on July 3
Try to show as much interest in social activities as possible. Sometimes you don't have to get into a person's soul at all, just simple communication. Do not give up when your actions have not been evaluated. Let people into your life. Do not be afraid to live a full life.
---
Know about Zodiac Signs:
Aries, Taurus, Gemini, Cancer, Leo, Virgo, Libra, Scorpio, Sagittarius, Capricorn, Aquarius, Pisces