January Zodiac Signs (Capricorn, Aquarius)
Personality, Compatibility, Birthday
Jan | Feb | Mar | Apr | May | June | July | Aug | Sept | Oct | Nov | Dec
---
January Zodiac sign
Zodiac sign for January is Capricorn and Aquarius. Capricorn zodiac sign is from January 1 to January 20. Aquarius Zodiac sign is from January 21 to January 31. January 19 to January 22 are in the cusp of Capricorn and Aquarius. That means, people born on January 19, 20, 21 and 22 will have traits of both Capricorn and Aquarius.
January Zodiac Sign Dates
January 1 to 20 Birthdays have zodiac sign Capricorn
January 21 to January 31 Birthdays have zodiac sign Aquarius
---
Select Your Birth-date to know more about your Personality, Compatibility, Zodiac Sign and Health
---
Birthstone for January : Garnet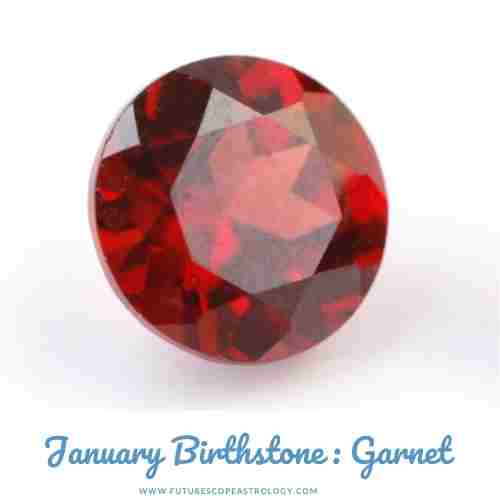 Garnet is the birthstone for those born in the month of January.
Garnet, the birthstone for January, has been used for centuries in jewelry and other decorative items. While many people know about the gemstone's beauty, they may not be aware of the other benefits that garnet provides.
Some of the key benefits of garnet include its ability to improve cognitive function, increase energy levels, and boost overall health.
January Birthstone – Benefits of Garnet
Garnet is said to bring positive energy and good luck
Garnet is a symbol of Wealth and Abundance
Garnet is known as the "stone of commitment" and is thought to encourage fidelity in relationships
Garnet is a Stone of Love, Passion and Relationship
Garnet enhances the Creativity of the wearer
Garnet is also believed to be helpful in improving mental clarity and focus
Garnet is a great stone to wear to increase your energy
Garnet can help to improve your circulation. It is known to be a powerful detoxifier
Know More about January Birthstone (Garnet) …
---
What Does your Birthdate Say About you
Jan | Feb | Mar | Apr | May | June | July | Aug | Sept | Oct | Nov | Dec
How does your Birthday Affect Your Fate
---