June 22 Zodiac (Cancer) Birthday
Personality, Zodiac Sign, Compatibility, Ruling Planet, Element, Health and Advice
Jan | Feb | Mar | Apr | May | June | July | Aug | Sept | Oct | Nov | Dec
---
Is your Birthday on June 22 ? Know the Sun Sign, Personality, Compatibility and more….
---
June 22 Zodiac sign
Cancer (Cusp of Gemini and Cancer)

June 22 Ruling Planet
Moon
June 22 Element
Water
June 22 Lucky day
Monday
June 22 Lucky Colors
White, Silver
June 22 Lucky Numbers
2, 7, 11, 16, 20, 25
June 22 Birthstone
Pearl , Alexandrite, Moonstone

June 22 Zodiac Compatibility
Most Compatible with Scorpio and Pisces

More about Compatibility
---
June 22 Zodiac Sign: Cancer
For People born on June 22 the Zodiac sign is Cancer.
People born on June 22 are usually are loving and full of emotions. They believe in deep emotional connections with people rather than general socializing. Only chosen few can be a part of their inner circle. They make very good friends. In turn, as a negative note of their personality, they are people a little moody, suspicious and over protective.
The Cancer zodiac sign is usually associated with Monday as its day of the week and White and Gray as its color. Cancer is associated with planet Moon and its related element is 'Water'.
Famous Cancer Zodiac Celebrities
---
What Does your Birthdate Say About you
Jan | Feb | Mar | Apr | May | June | July | Aug | Sept | Oct | Nov | Dec
---
June 22 Birthday: Personality
June 22 Birthday Positive Traits:
Caring
Loyal
Protective
Intuitive
Creative
Family Oriented
Generous
June 22 Birthday Negative Traits:
Moody
sensitive
Sometimes Vindictive
Suspicious
Insecure
Pessimistic
June 22 Birthday: Personality
Birthdays of this day are distinguished by decisiveness, industriousness, iron will, and their appearance as a whole is filled with grandeur and nobility. People born 22 June – creative people with extraordinary thinking and attitude to the world.
They all have their own opinion, so they only listen to their own inner voice and intuition, and it is almost impossible to impose someone else's opinion on them.
From the very early years, people born on June 22, strive for complete independence and freedom of action, often refusing the help of loved ones.
For this reason, success and recognition does not come to them immediately, but in adulthood, people born on June 22 achieve high results both in professional activities and within the family.
Such people take care of money and do not suffer wastefulness, therefore, the birthday of today in life is accompanied by financial stability and prosperity.
Born 22 June perfectly show their abilities in exact sciences, professions related to mechanics, television and radio engineering.
People born on June 22 see life as nothing more than an adventure romance with unexpected plot twists. They are easy to climb and can not resist all sorts of adventures.
An unexpected trip, situations with intrigue or a secret love affair only fuels their interest in life, filling it with new colors, emotions and experiences.
Most of the people born on June 22 can be classified as hidden romantics who carefully hide the raging volcano of their feelings.
They are happy to plunge into the world of their vivid fantasies alone with themselves, but in society they behave quietly and not defiantly.
The birthday people of this day are wonderful hosts and custodians of the family hearth, in whose house cosiness and tranquility reign.
But if such people fall into a state of falling in love, they completely lose touch with the real world and soar for a long time in the clouds of their dreams and experiences.
In a state of internal inspiration, they are able to conquer almost any peak, but because of their tendency to stress and change their moods, they undergo frequent, painful falls.
People born 22 June, often idealize reality and face deep disappointment, finding in life discrepancies with their romantic ideas and dreams.
Therefore, such people often suffer from nervousness and a disorder of the psycho-emotional state, which only worsen over the years and lead to complete self-isolation of the individual.
The faith of people born on June 22 in their own fantasies is so strong that it is able to influence the real course of events and positively affect the solution of life situations.
Today's birthday people live in a world of feelings, but at the same time their sensuality is so strong that the object of their sympathy is not able to withstand it and is influenced by their frantic energy.
Born 22 june they are not afraid of changes, because according to their conviction new adventures and pleasant surprises can be hidden behind the turn.
But nevertheless, highly intellectual personalities born on this day strive for spiritual balance and tranquility, try to streamline their lives and find a quiet haven for the soul and heart.
As mentioned above, today's birthday people have great energy and are well aware of their ability to manipulate people, so they often use their hidden talents for selfish purposes.
---
June 22 Birthday : Compatibility with other Zodiac Signs
People born on June 22 have Cancer Sun Sign.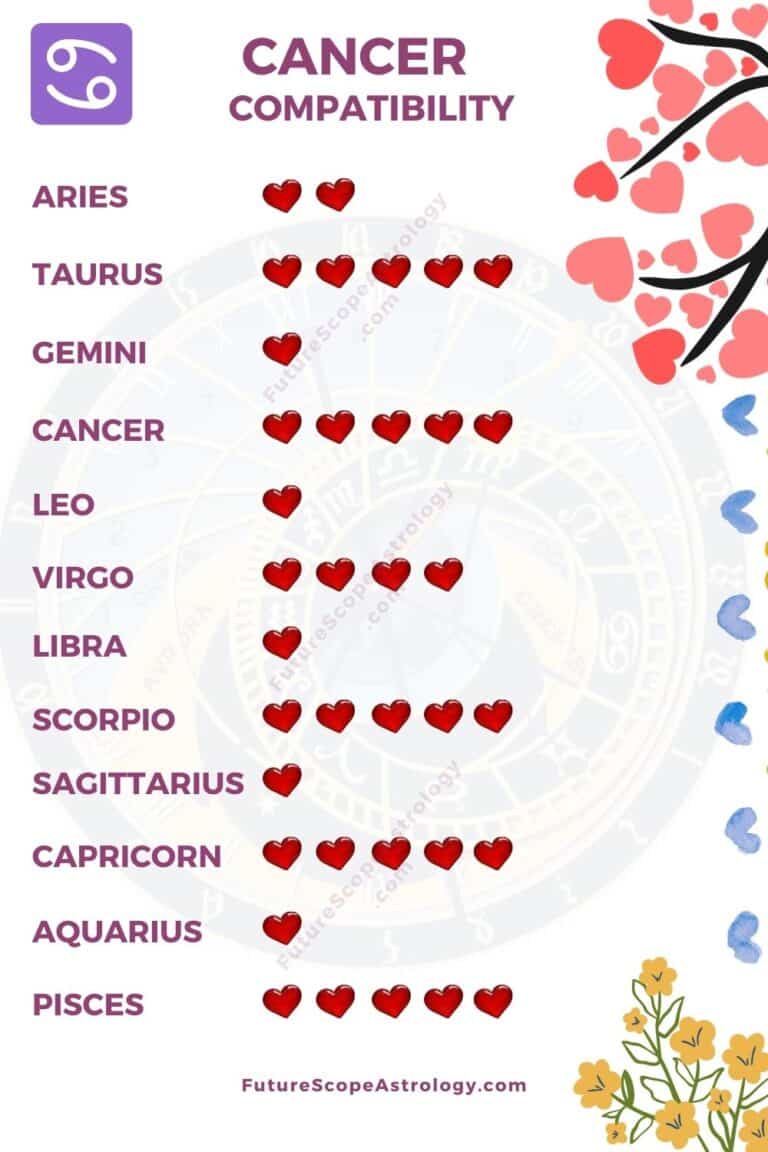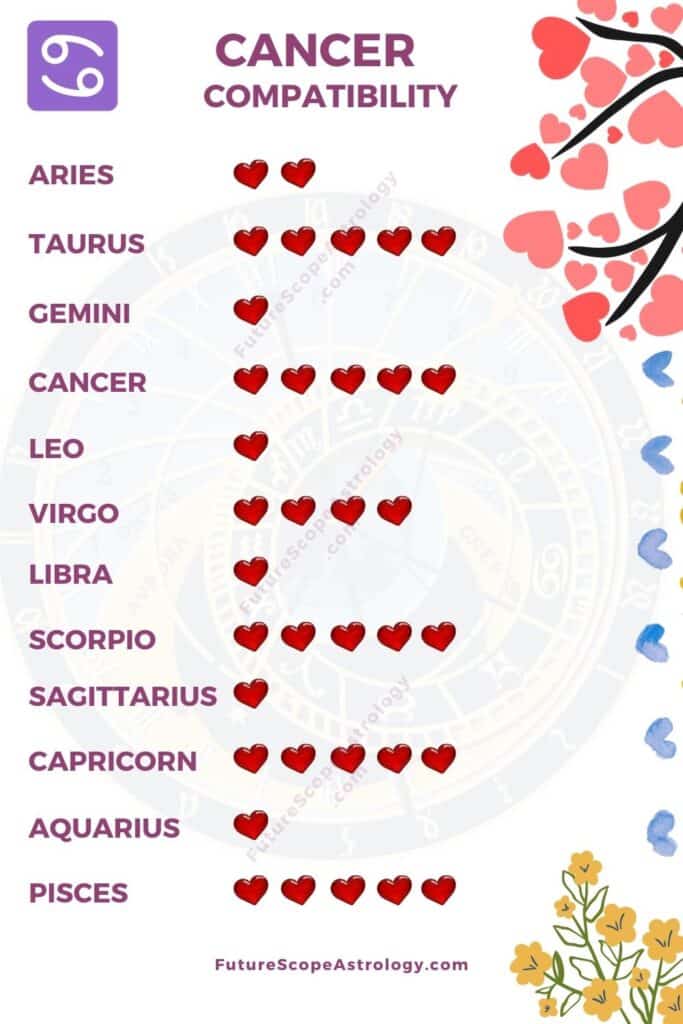 Zodiac Signs Most Compatible with 22 June birthday (Cancer)
The zodiac signs best match for people with Cancer Zodiac are
Taurus (86%)
Cancer (85%)
Virgo (75%)
Scorpio (88%)
Capricorn (78%)
Pisces (82%)
Cancer is a water sign. Scorpio and Pisces are also water signs. Hence, Scorpio and Pisces are best Compatible with people with Cancer Zodiac sign.
---
Zodiac Signs Incompatible with 22 June birthday (Cancer)
Zodiac signs incompatible with Cancerians are:
Aries (38%)
Gemini (30%)
Leo (33%)
Libra (32%)
Sagittarius (32%)
Aquarius (30%)
---
22 June : Zodiac Love Compatibility
In love relationship, following zodiac signs are most compatible with Cancer
Taurus
Cancer
Virgo
Scorpio
Capricorn
Pisces
Click here to check the compatibility of Cancer with various other Zodiac Signs.
---
June 22 Birthstone: Moonstone, Alexandrite, Pearl
Moonstone, Pearl , Alexandrite are the birthstones for those born on 22 June.
1. Alexandrite:
This gemstone is known for its amazing ability to change color depending on the light source. It can go from a deep green to a purplish hue, making it a very unique and special choice for June birthdays.
Alexandrite is said to promote self-confidence and creativity.
2. Moonstone:
Moonstone gets its name from the way it seems to glow in the moonlight. It has a pearly sheen that makes it look almost like it's glowing from within. Moonstone is thought to bring good luck and harmony.
3. Pearls:
Pearls are a symbol of purity and innocence.
Each of these stones has its own unique properties and meanings.
Know More about June 22 Birthstone (Moonstone, Alexandrite, Pearl ) …
---
June 22 Birthday : Health
People born on this day often face dermatological diseases, so they should pay special attention to caring for their skin.
The sensitive skin of such people often suffers from allergic reactions, and the digestive system reacts sharply to the slightest change in their usual diet or diet.
They need to be careful about the composition of the daily menu and give preference to homemade products. Prevention of pulmonary disease and bronchitis, common among Cancers, is the increased consumption of dairy products.
Among the variety of physical exercises, today's birthday is recommended for walking and swimming.
---
Advice for People Born on June 22
Learn to accept defeat with dignity and learn from your own failures. It is also worth learning how to control a sense of ownership.
Understanding that some things are not subject to human power will free you from unnecessary suffering and mental anguish.
---
Know about Zodiac Signs:
Aries, Taurus, Gemini, Cancer, Leo, Virgo, Libra, Scorpio, Sagittarius, Capricorn, Aquarius, Pisces