July 27 Birthday
Personality, Zodiac Sign, Compatibility, Ruling Planet, Element, Health and Advice
---
Is your Birthday on July 27 ? Know the Sun Sign, Personality, Compatibility and more….
---
July 27 Zodiac sign
Leo

July 27 Ruling Planet
Sun
July 27 Element
Fire
July 27 Lucky day
Sunday
July 27 Lucky Colors
Orange, Red, Gold
July 27 Lucky Numbers
1, 9, 10, 19, 28
July 27 Birthstone
Ruby

July 27 Zodiac Compatibility
Most Compatible with Sagittarius and Aries

More about Compatibility
---
July 27 Zodiac Sign: Leo
For People born on July 27 the Zodiac sign is Leo.
Leos have a magnetic personality. They are generous, loyal, enthusiastic, optimistic and passionate about their work.. In turn, as a negative note of their personality, they are people who tend to be somewhat arrogant, stubborn and attention seeking.
The Leo zodiac sign is usually associated with Sunday as its day of the week and Orange, Red & Gold as its color. Leo is associated with planet Sun and its related element is 'Fire'.
---
What Does your Birthdate Say About you
---
July 27 Birthday: Personality
July 27 Birthday Positive Traits:
Generous
Magnanimous by nature
Loyal
Optimistic
Honest
Leadership
Protective
Confident
Ambitious
July 27 Birthday Negative Traits:
Dominating
Stubborn
Arrogant
Inflexible
Jealous
Constant desire for Recognition
July 27 Birthday: Personality
On this day strong, strong-willed, independent, courageous, ambitious and proud individuals are born. They can find their destination in science or literature. They travel quite a lot, and change their work or place of residence quite often.
Often this leads to financial difficulties, problems in personal life and loneliness. However, curbing their passion for constant change, and revising their life values ​​and habits, these people will be able to change their lives for the better and find financial prosperity.
Born 27 july often consciously make decisions for others. They have a unique ability to bring into line absolutely any schedules and modes. They are able to make any tumors workable. However, when it comes to making decisions about themselves, problems often arise.
These people give themselves completely and completely to their organization or favorite business, often forgetting about their own lives. Sometimes, for those born on July 27, leaving one of the structures to which they were involved becomes a difficult test. Their own success also plays a significant role in their lives.
However, there are situations when fear begins to control these people. Fear of losing the main sphere of application of efforts, constant doubts about successful advancement in other areas often become barriers to their performance and fruitful work.
Often born July 27, directly faced with the problems of aggressiveness or anger. Often, such people are distinguished by strength and special endurance.
There are two development options. In the first, they manage to direct all their strength into the most right direction, which may be responsible for the successful implementation of creative ideas and thoughts.
The second option is less favorable. If these people begin to suppress their aggression or anger, they risk pouring them later in more destructive forms, which can have the most unpredictable consequences for everyone.
Oddly enough, but sometimes behind the outer wall of self-confidence and strength, a very shy nature can hide itself, not wanting to show its hidden fears to everyone around it. Given all of the above, the most important decision in life, born 27 July should make for themselves, and not for someone.
They have to plan not only a career, but also a personal life that will allow them to find happiness. It is important to harmoniously combine these two aspects of life. Most likely, for a start born on July 27, it is necessary to determine the choice of a person with whom they would like to spend the rest of their lives.
These people need to determine their mission, to identify important aspects of the personal and social sphere. Otherwise, they risk leaving everything as it is and dooming themselves to constant slowness in decision-making.
They need to remain honest with themselves and always follow the call of the heart. Of course, this requires truly enormous willpower. However, if they manage to make these transformations in their inner world, they will gain a truly worthy reward.
---
July 27 Birthday : Compatibility with other Zodiac Signs
People born on July 27 have Leo Sun Sign.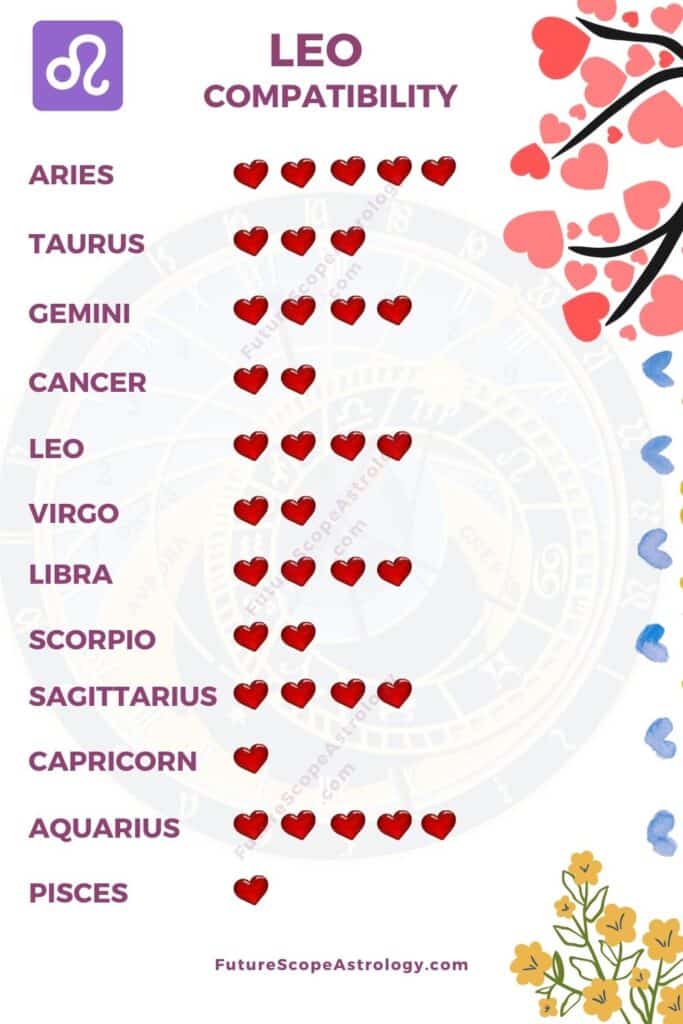 Zodiac Signs Most Compatible with 27 July birthday (Leo)
The zodiac signs best compatible with Leo are
Aries (82%)
Gemini (77%)
Leo (72%)
Libra (75%)
Sagittarius (75%)
Aquarius (85%)
Leo is a fire sign. Aries and Sagittarius are also fire signs. Hence, Aries and Sagittarius are best Compatible with Leo.
Zodiac Signs Moderately Compatible with 27 July birthday (Leo)
Zodiac signs moderately compatible with Leo are:
Zodiac Signs Incompatible with 27 July birthday (Leo)
Zodiac signs incompatible with Leo are:
Cancer (33%)
Scorpio (33%)
Capricorn (32%)
Pisces (18%)
27 July: Zodiac Love Compatibility
Aries
Gemini
Leo
Libra
Sagittarius
Aquarius
Click here to check the compatibility of Leo with various other Zodiac Signs.
---
July 27 Birthday : Health
Based on the fact that those born on July 27 devote quite a lot of time to planning and organizing, and their life is always subject to a certain schedule, we can conclude that planning a full-fledged diet, healthy sleep and the necessary rest is not difficult for them.
Born 27 July are physically hardy people, which means that they will suit a great many different exercises. Climbing, long-distance running, competitive sports – all this will please the people born on this day. A simple, balanced diet is excellent for maintaining excellent health.
However, it is worth remembering that these people can often experience psychological difficulties. Often it will be very difficult for them to cope with them alone, so most likely, you will need the help of a professional or just a close friend.
---
Advice for People Born on July 27
You should not try to constantly solve problems for others. Learn not to impose your own opinions on the people around you. Take a look around, look at the little things.
This world is beautiful, and you can admire it endlessly. Learn to relax and live for your pleasure.
---
Know about Zodiac Signs:
Aries, Taurus, Gemini, Cancer, Leo, Virgo, Libra, Scorpio, Sagittarius, Capricorn, Aquarius, Pisces