June 21 Zodiac (Cancer) Birthday
Personality, Zodiac Sign, Compatibility, Ruling Planet, Element, Health and Advice
Jan | Feb | Mar | Apr | May | June | July | Aug | Sept | Oct | Nov | Dec
---
Is your Birthday on June 21 ? Know the Sun Sign, Personality, Compatibility and more….
---
June 21 Zodiac sign
Cancer (Cusp of Gemini and Cancer)

June 21 Ruling Planet
Moon
June 21 Element
Water
June 21 Lucky day
Monday
June 21 Lucky Colors
White, Silver
June 21 Lucky Numbers
3, 2, 7, 11, 16, 20, 25
June 21 Birthstone
Pearl , Alexandrite, Moonstone

June 21 Zodiac Compatibility
Most Compatible with Scorpio and Pisces

More about Compatibility
---
June 21 Zodiac Sign: Cancer
For People born on June 21 the Zodiac sign is Cancer.
People born on June 21 are usually are loving and full of emotions. They believe in deep emotional connections with people rather than general socializing. Only chosen few can be a part of their inner circle. They make very good friends. In turn, as a negative note of their personality, they are people a little moody, suspicious and over protective.
The Cancer zodiac sign is usually associated with Monday as its day of the week and White and Silver as its color. Cancer is associated with planet Moon and its related element is 'Water'.
Famous Cancer Zodiac Celebrities
---
What Does your Birthdate Say About you
Jan | Feb | Mar | Apr | May | June | July | Aug | Sept | Oct | Nov | Dec
---
June 21 Birthday: Personality
June 21 Birthday Positive Traits:
Caring
Loyal
Protective
Intuitive
Creative
Family Oriented
Generous
June 21 Birthday Negative Traits:
Moody
sensitive
Sometimes Vindictive
Suspicious
Insecure
Pessimistic
June 21 Birthday: Personality
Born on June 21, people are amazingly lucky and easily reach the highest peaks of life. Luck favors them, and success accompanies all undertakings and aspirations. If their life plans are positive, then their achievement does not require such efforts.
Usually this day's birthday people are creative people with many talents that they skillfully use to achieve their own well-being and happiness of loved ones.
People born 21 june love life in all its manifestations, so sometimes they "rush" to live and seek to know all the known earthly joys. They confidently keep pace with the times and are always up to date with current events.
Residents of highly developed countries, who were fortunate enough to be born on June 21, personify all aspects of modernity.
They love money and money reciprocates, therefore people born on June 21 show themselves perfectly in the economic sphere of activity or profession, which is at least in some way connected with finances and investments.
In any case, the activities of such people are aimed at achieving goals, so they rarely give up their beliefs without achieving the desired result.
The birthday of today's birthday coincides with the summer solstice, when the day is long and the night, on the contrary, is very short. Maybe with this feature of the distribution of time of the day, the grandiose sexuality and sensuality of people born on June 21 is explained.
Regardless of occupation, moral convictions and level of intelligence, today's birthday people can rightfully be considered slaves of unbridled love and passion. They gladly indulge in carnal amusements and are true virtuosos of the art of love.
Born 21 june usually take a leading position in society and win over others. The secret of their popularity is simple, they are so confident in their attractiveness and compelling that people around them also begin to believe them, so they look at them with their own eyes.
Men born on 21 June go confidently through life, and their determination and steadfastness magically enchant people nearby. Such people could become excellent politicians, if not for their constant contradictions with the complex social charter.
Despite the ease with which they go through life, they should remember that the line of permissiveness is very thin and crossing it once, born on June 21, often lacks the strength to return back to the permissible line.
People born 21 june, characterized by phenomenal disability, which allows you to climb the career ladder at a rapid pace. But unfortunately, chronic employment and dedication to their work often become the cause of unfolded relationships, misunderstanding in the family.
Many people born on June 21 gravitate to everything beautiful, therefore they themselves try to comply with the standards of beauty, paying close attention to their appearance.
Without a shadow of doubt, they spend large sums of money on expensive things, trying to "shine" in the eyes of others.
People born 21 June, in their desire to meet the standards and stereotypes of the modern world, often lose their personality, and at the same time, the desire for self-development and perfection.
---
June 21 Birthday : Compatibility with other Zodiac Signs
People born on June 21 have Cancer Sun Sign.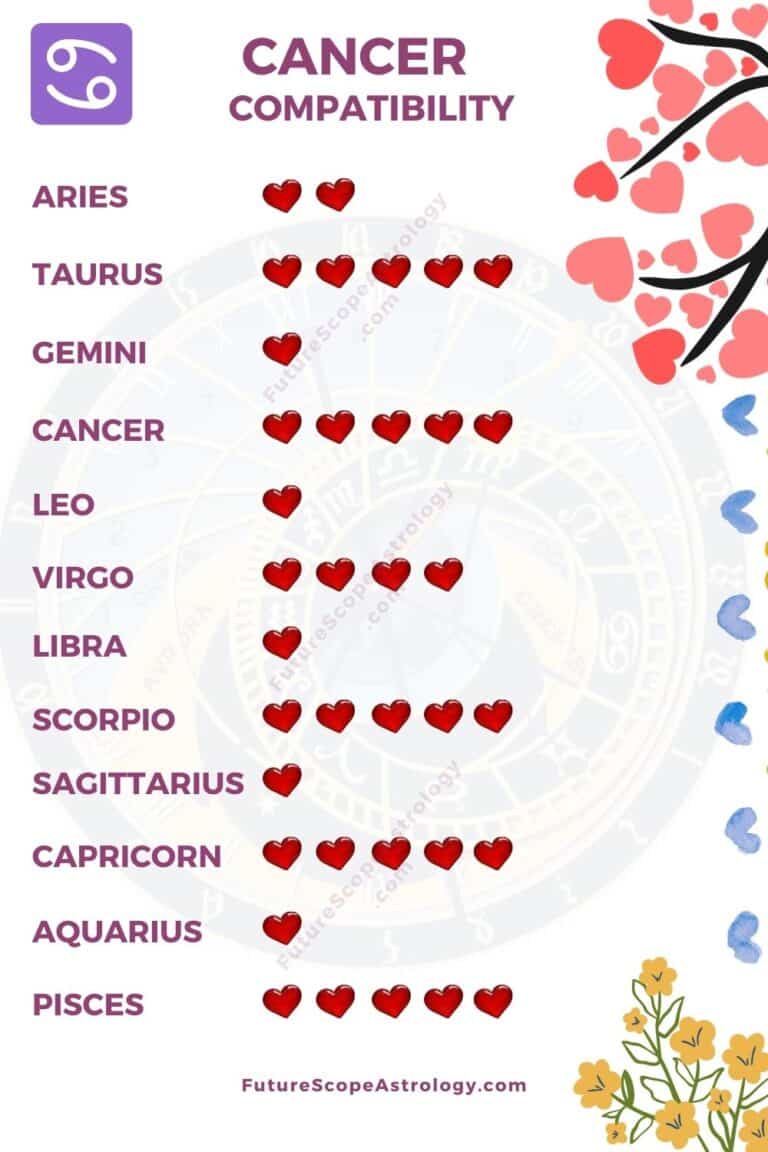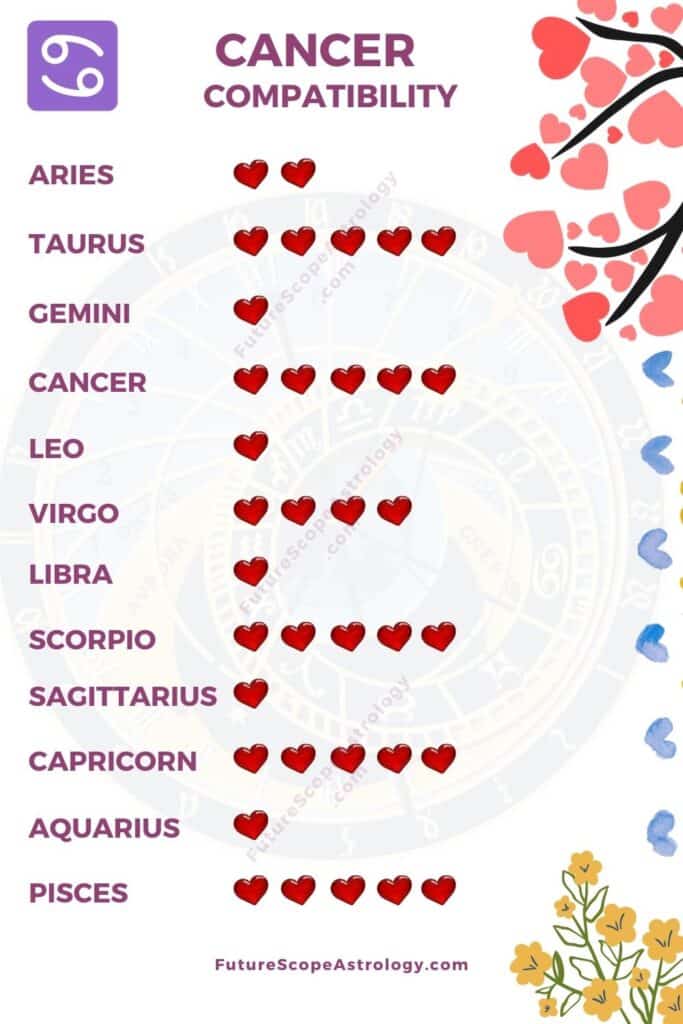 Zodiac Signs Most Compatible with 21 June birthday (Cancer)
The zodiac signs best match for people with Cancer Zodiac are
Taurus (86%)
Cancer (85%)
Virgo (75%)
Scorpio (88%)
Capricorn (78%)
Pisces (82%)
Cancer is a water sign. Scorpio and Pisces are also water signs. Hence, Scorpio and Pisces are best Compatible with people with Cancer Zodiac sign.
---
Zodiac Signs Incompatible with 21 June birthday (Cancer)
Zodiac signs incompatible with Cancerians are:
Aries (38%)
Gemini (30%)
Leo (33%)
Libra (32%)
Sagittarius (32%)
Aquarius (30%)
---
21 June : Zodiac Love Compatibility
In love relationship, following zodiac signs are most compatible with Cancer
Taurus
Cancer
Virgo
Scorpio
Capricorn
Pisces
Click here to check the compatibility of Cancer with various other Zodiac Signs.
---
June 21 Birthstone: Moonstone, Alexandrite, Pearl
Moonstone, Pearl , Alexandrite are the birthstones for those born on 21 June.
1. Alexandrite:
This gemstone is known for its amazing ability to change color depending on the light source. It can go from a deep green to a purplish hue, making it a very unique and special choice for June birthdays.
Alexandrite is said to promote self-confidence and creativity.
2. Moonstone:
Moonstone gets its name from the way it seems to glow in the moonlight. It has a pearly sheen that makes it look almost like it's glowing from within. Moonstone is thought to bring good luck and harmony.
3. Pearls:
Pearls are a symbol of purity and innocence.
Each of these stones has its own unique properties and meanings.
Know More about June 21 Birthstone (Moonstone, Alexandrite, Pearl ) …
---
June 21 Birthday : Health
The secret of longevity and health born on June 21 is in inner peace and regular spiritual development. Passion for work and small pleasures of life require such people to replenish energy, the lack of which will certainly affect their relationships with friends and family.
They need to regularly feed the mind spiritual food, and maintain physical health through proper, balanced nutrition.
A vegetarian or other diet with a restriction of certain products will not only positively affect the state of health, but will also increase the effectiveness of attempts to self-control in modern temptations.
People Born 21 June just need regular physical activity and a clear daily routine, which at least in some way would help streamline their lives. Of course, with the wrong lifestyle,
---
Advice for People Born on June 21
Try to control your appetite for worldly entertainment, because having tried everything and you can immediately lose interest in life itself.
Pay more attention to your near and dear ones, share joyful moments of life with them. Find inexhaustible spiritual values ​​that truly deserve your attention.
---
Know about Zodiac Signs