June 26 Zodiac (Cancer) Birthday
Personality, Zodiac Sign, Compatibility, Ruling Planet, Element, Health and Advice
Jan | Feb | Mar | Apr | May | June | July | Aug | Sept | Oct | Nov | Dec
---
Is your Birthday on June 26 ? Know the Sun Sign, Personality, Compatibility and more….
---
June 26 Zodiac sign
Cancer

June 26 Ruling Planet
Moon
June 26 Element
Water
June 26 Lucky day
Monday
June 26 Lucky Colors
White, Silver
June 26 Lucky Numbers
8, 2, 7, 11, 16, 20, 25
June 26 Birthstone
Pearl , Alexandrite, Moonstone

June 26 Zodiac Compatibility
Most Compatible with Scorpio and Pisces

More about Compatibility
---
June 26 Zodiac Sign: Cancer
For People born on June 26 the Zodiac sign is Cancer.
People born on June 26 are usually are loving and full of emotions. They believe in deep emotional connections with people rather than general socializing. Only chosen few can be a part of their inner circle. They make very good friends. In turn, as a negative note of their personality, they are people a little moody, suspicious and over protective.
The Cancer zodiac sign is usually associated with Monday as its day of the week and White and Silver as its color. Cancer is associated with planet Moon and its related element is 'Water'.
Famous Cancer Zodiac Celebrities
---
What Does your Birthdate Say About you
Jan | Feb | Mar | Apr | May | June | July | Aug | Sept | Oct | Nov | Dec
---
June 26 Birthday: Personality
June 26 Birthday Positive Traits:
Caring
Loyal
Protective
Intuitive
Creative
Family Oriented
Generous
June 26 Birthday Negative Traits:
Moody
sensitive
Sometimes Vindictive
Suspicious
Insecure
Pessimistic
June 26 Birthday: Personality
This is a day of strong-willed, calm natures. They have an extremely keen sense of justice, which is why they can be accompanied by constant conflicts in life, sometimes ending in litigation.
With their picky character, they usually have few friends, but many foes. They have abilities in mechanics, natural sciences, electronics, and mathematics. In the material sphere, problems usually do not exist.
About born on June 26, we can say that they are, as a rule, a certain monolith and serve for friends and relatives as a symbol of strength and reliability.
Physically, they are very hardy, and although at times they show increased vulnerability and sensitivity, they are actually solid and firm.
Many of them are not alien to the joys of life; at home they, as a rule, deal with household problems, equip their own homes, or organize family celebrations and other pleasures.
For the children of these people, their home is like a kind of fortress, an island of security in an alarming raging world.
However, parents often take care of their children too much, which, along with the benefits, can bring them harm.
Born 26 june have practical knowledge of human nature and the world, therefore, on a personal level it can be difficult to communicate with them. These people usually always insist on their own point of view on how to resolve issues, so it is often difficult for their relatives to implement personal initiatives.
Sports or other types of physical activity attract them very much and often become almost the main area of ​​their interests, often even in adulthood.
If nature has not given them athletic build, they are also actively trying their hand at other areas, perhaps of a more sexual or mental orientation.
It should be noted among these people a special keen craving for carnal pleasures. They enjoy massage, swimming, they like to take soothing baths and visit the sauna.
These people can make money easily. But they get no less pleasure from the opportunity to spend them, and, taking into account the refined taste that many of them differ in, they should be more careful about controlling their expenses and not allow expenses to go beyond acceptable limits.
Born 26 June do not like to save money, but they like to invest it, which gives them the opportunity to throw out energy.
However, a distinctive feature of those who happened to be born on this day is the ability to intelligently conduct financial affairs.
Although wealth is not an end in itself for them, they nonetheless easily maintain material wealth at the right level. People who came to the world on June 26 are difficult to influence from the outside and it is also difficult to confuse them.
Although they try to avoid conflict or confrontation, none of them has ever shied away from the challenge thrown to them.
Here, one might say, they are fearless. However, it happens that in the most, at first glance, innocuous situations, they begin to fuss and get too nervous, fall into hysteria or succumb to various fears.
They tend to constantly overcome their own fears. For example, the fear of heights not only does not hold them, but seems to spur their constant desire to fly by plane, parachute, climb mountain peaks.
Confrontation, a challenge are extremely attractive for people born on June 26, but they will not exchange the charms of a cozy quiet family life and the warmth of their hearth for anything.
---
June 26 Birthday : Compatibility with other Zodiac Signs
People born on June 26 have Cancer Sun Sign.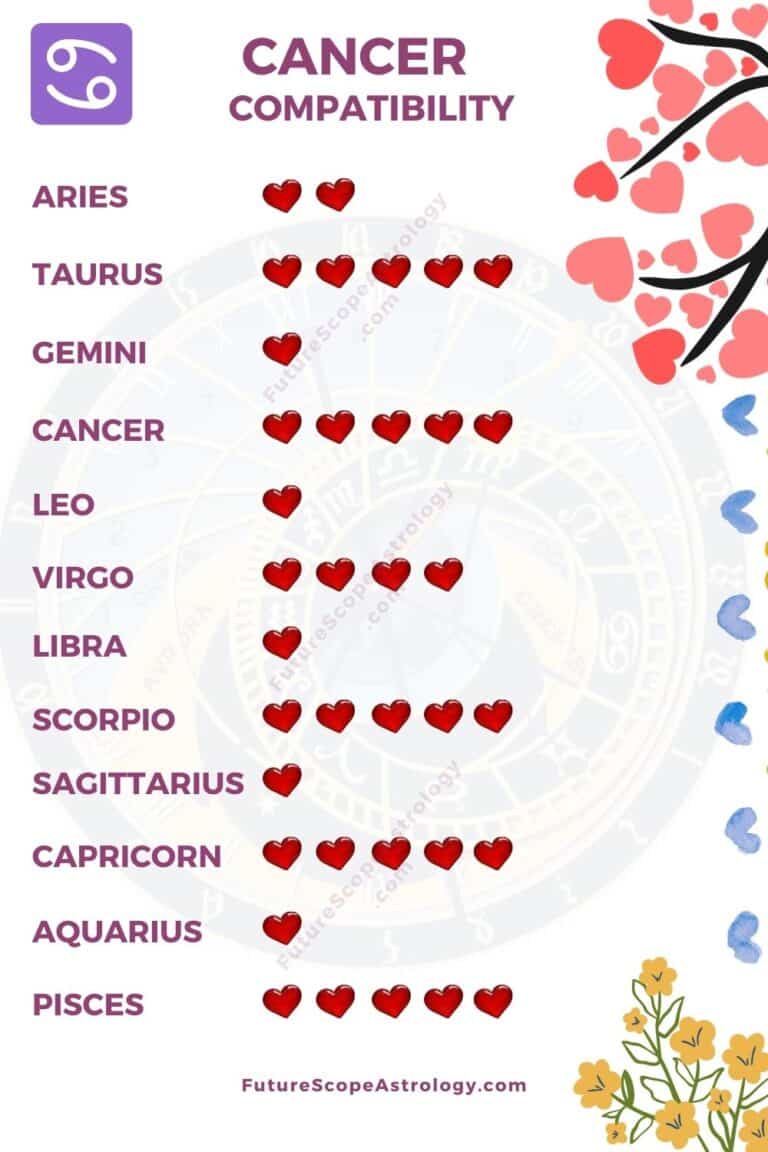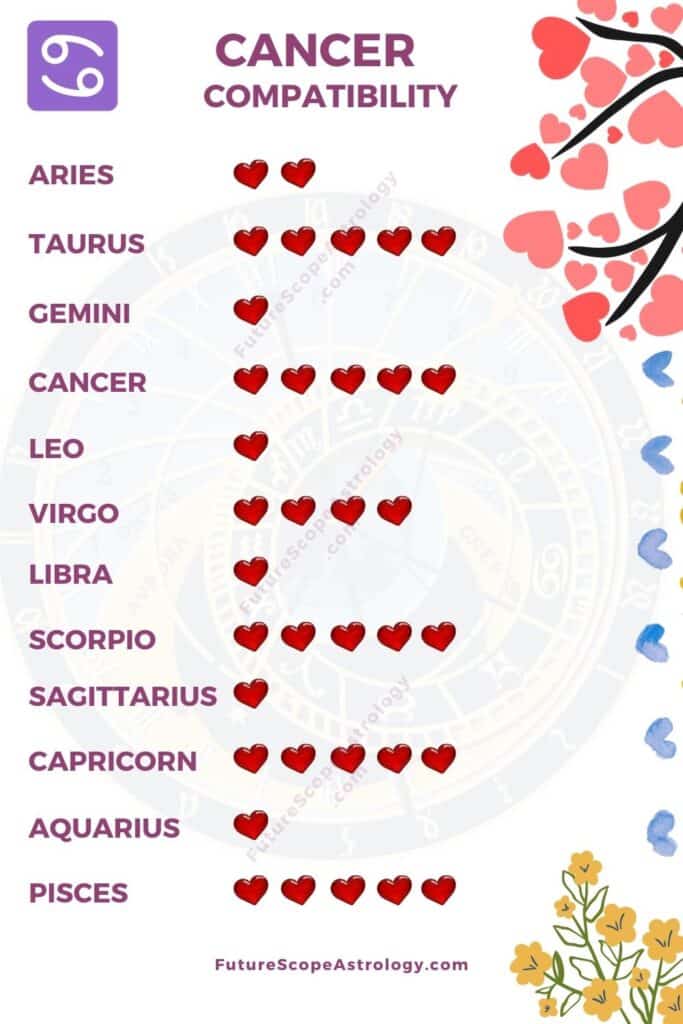 Zodiac Signs Most Compatible with 26 June birthday (Cancer)
The zodiac signs best match for people with Cancer Zodiac are
Taurus (86%)
Cancer (85%)
Virgo (75%)
Scorpio (88%)
Capricorn (78%)
Pisces (82%)
Cancer is a water sign. Scorpio and Pisces are also water signs. Hence, Scorpio and Pisces are best Compatible with people with Cancer Zodiac sign.
---
Zodiac Signs Incompatible with 26 June birthday (Cancer)
Zodiac signs incompatible with Cancerians are:
Aries (38%)
Gemini (30%)
Leo (33%)
Libra (32%)
Sagittarius (32%)
Aquarius (30%)
---
26 June : Zodiac Love Compatibility
In love relationship, following zodiac signs are most compatible with Cancer
Taurus
Cancer
Virgo
Scorpio
Capricorn
Pisces
Click here to check the compatibility of Cancer with various other Zodiac Signs.
---
June 26 Birthstone: Moonstone, Alexandrite, Pearl
Moonstone, Pearl , Alexandrite are the birthstones for those born on 26 June.
1. Alexandrite:
This gemstone is known for its amazing ability to change color depending on the light source. It can go from a deep green to a purplish hue, making it a very unique and special choice for June birthdays.
Alexandrite is said to promote self-confidence and creativity.
2. Moonstone:
Moonstone gets its name from the way it seems to glow in the moonlight. It has a pearly sheen that makes it look almost like it's glowing from within. Moonstone is thought to bring good luck and harmony.
3. Pearls:
Pearls are a symbol of purity and innocence.
Each of these stones has its own unique properties and meanings.
Know More about June 26 Birthstone (Moonstone, Alexandrite, Pearl ) …
---
June 26 Birthday : Health
Those Born 26 June, being active natures who are attracted to physical activity, should beware of various accidents, and, first of all, protect the chest, legs and abdominal cavity.
Their constant desire to succeed in all endeavors can lead to muscle strain, general body fatigue, and limb injuries.
Usually they are resistant to psychological trauma and shock, which allows them to successfully occupy those positions and those professions that require extreme strain of mental strength, a profession that other people consider extremely stressful.
Having a family and children helps them maintain a psychological balance, satisfying the urgent need for communication with loved ones dear to their hearts.
They can cook very deliciously and deliciously, which is very beneficial for their health.
---
Advice for People Born on June 26
Give children and loved ones the opportunity to take the initiative more often and take care of themselves. Take care of others less.
Try to be reasonably critical of your actions. Do not overdo it by criticizing yourself. Try to look at life easier.
---
Know about Zodiac Signs:
Aries, Taurus, Gemini, Cancer, Leo, Virgo, Libra, Scorpio, Sagittarius, Capricorn, Aquarius, Pisces