Weekly Horoscope
---
26 December 2022 – 1 January 2023
---
Aries Weekly Horoscope
There will be a lot of work at the beginning of the week, new cases will appear, and it will not immediately become clear how best to deal with them. The main thing is not to be afraid of difficulties. It is hardly possible to avoid them completely, but there will be no insurmountable obstacles on the way. Over time, you will figure out exactly how to act, what to do in order to be in time. In addition, more and more assistants and allies will appear on whom you can rely. The second half of the week promises interesting job offers.
Your mood will often change, and this will usually be associated with the words and actions of those closest to you. Try to be indulgent to their weaknesses, keep goodwill, even if something goes wrong. Tense moments in communication are possible, but there will be no reason for conflicts and quarrels, and you will try to smooth out sharp corners.
---
Taurus Weekly Horoscope
This week will bring you a lot of good things.
It is suitable for taking on a new business or doing something that you have not dared to approach for a long time. This may require new knowledge and skills. You will quickly find all the necessary information, and there will be people nearby who are ready to share their experience and tell you how best to act.
New acquaintances are not excluded. You will behave openly and kindly, but, oddly enough, some will not like it. Don't try to do good things for everyone at once. It will take time for someone to appreciate your best features. This does not interfere with further communication, friendship or romantic history.
For the last days of the week, it is better not to plan anything complicated and important. You may want to be alone with yourself. This will help you quickly recuperate.
---
Gemini Weekly Horoscope
The first days of the week will be very busy. This time promises useful business acquaintances, meetings that will lay the foundation for a long fruitful cooperation. You will be surprised at how easy it will be to get along with people whose interests are at least a little similar to yours. Later, a calmer period will come, suitable for dealing with the cases that have accumulated over the past months, and resolving some organizational issues. Significant success will be achieved by Gemini who are engaged in study or research activities. There will be an opportunity to strengthen scientific ties and share our developments.
In the second half of the week, you will probably want to relax, distract from worries. Such an opportunity will appear, but not all Gemini will be able to take advantage of it: there will be too many tasks that require attention. Think about who could help you solve them. There will surely be people nearby who are ready to take on some of your worries. And at this time, you will need the ability to pay attention to small details. Thanks to him, you will notice something important before anyone else.
---
Cancer Zodiac Weekly Horoscope
The first half of the week will be very fruitful and interesting. Thanks to the support of the stars, you will quickly cope with difficult matters, understand what seemed very difficult before. There may be small disagreements at work, disputes with business partners, colleagues and management. Fortunately, they will not prevent you from solving professional problems in time and achieving success. And the development of events will tell you that you were right.
The closer the end of the week, the easier and more pleasant it will be for you to communicate with a variety of people. You will understand what worries and worries loved ones, what attracts your new acquaintances, and you can understand your own feelings. This is the time to think about the future and make plans. Perhaps you will find answers to questions that have been pondering a lot lately.
---
Leo Weekly Horoscope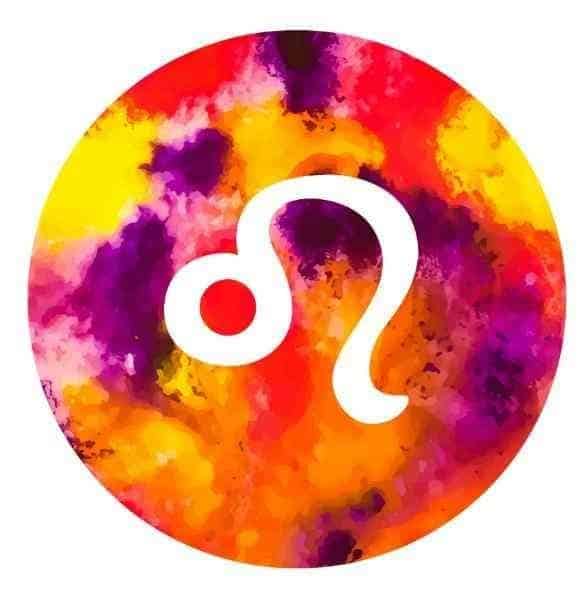 Start the week by talking to the people you need to make a good impression on. You will be able to please both new acquaintances and those who for some reason underestimated you before. There will be an opportunity to strengthen old business ties and acquire new ones. Surely you will need the ability to talk about yourself and your successes so that everyone would be interested in listening to you. A very favorable beginning of the week will be for Lions who are actively involved in social activities, working in the field of advertising or public relations.
The second half of the week will be very important. It is suitable for taking on some complex and large-scale cases, projects designed for several months or even years. Interesting prospects will open up for those who were looking for new allies and business partners. Job offers that involve moving or changing fields of activity are not excluded.
---
Virgo Weekly Horoscope
At the beginning of the week, things will not develop as quickly as you might like. This time will be difficult for the representatives of the sign, who are busy with important matters that need to be completed quickly. Getting along with others will become more difficult than usual, they will not always correctly understand your requests, they may react sharply to any comments. But you will understand how to behave in order to avoid conflicts and build relationships. Many Virgos will behave like real diplomats, reconcile those who were in a quarrel, and ensure that the situation becomes comfortable for everyone.
The second half of the week will be favorable. She promises a successful solution to issues important to you. Many experiences and worries will remain in the past, you will have reason to look to the future with great optimism. Relations with loved ones will be especially harmonious. You will have a good time together, talk about a lot, agree on common plans.
---
Libra Weekly Horoscope
At the beginning of the week, you hardly want to do the usual, well-known things. But if there is an opportunity to take on something new, you will not miss it. This time will be favorable for creativity and study. Some Libras will discover talents that they did not know about before. It will not be possible to implement new ideas immediately, but in any case, you will not give up on them and will definitely return to your plan later.
Until the middle of the week, you should be more careful in financial matters. Don't rush into shopping and deals, think twice before spending money on something you can easily do without.
Later, a very successful period will begin from a business point of view. It will be useful to take the initiative in work. Meetings with potential partners and employers will go well, there will be a chance to get very tempting offers.
The impact of positive trends in the sphere of personal relationships will also be noticeable. Here you can not be afraid of unpleasant surprises, tense moments. You can easily find a common language with loved ones and with new acquaintances.
---
Scorpio Weekly Horoscope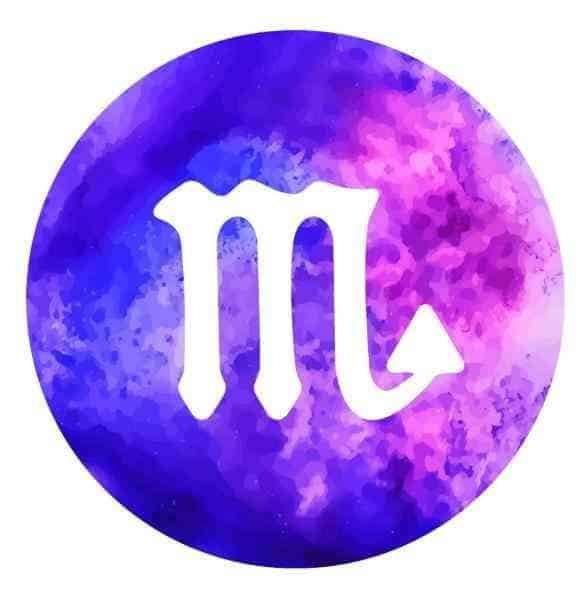 The start of the week will be bright and inspiring. Most likely, at this time you will want to take on something new, important and interesting. It will be easy to learn new things, you will grasp a lot on the fly. A particularly successful period will be for Scorpios who are dealing with financial issues, planning investments or major transactions. When it comes to money, you can rely on your intuition. Nobody can mislead you.
In the second half of the week, you will probably want to relax, change the situation. Many Scorpios will want to escape from the routine, leave their usual places. Unusual acquaintances, meetings with people whose life experience will interest you are possible. Probably the beginning of a friendship or romantic relationship. However, here much will depend on whether you take the initiative.
---
Sagittarius Weekly Horoscope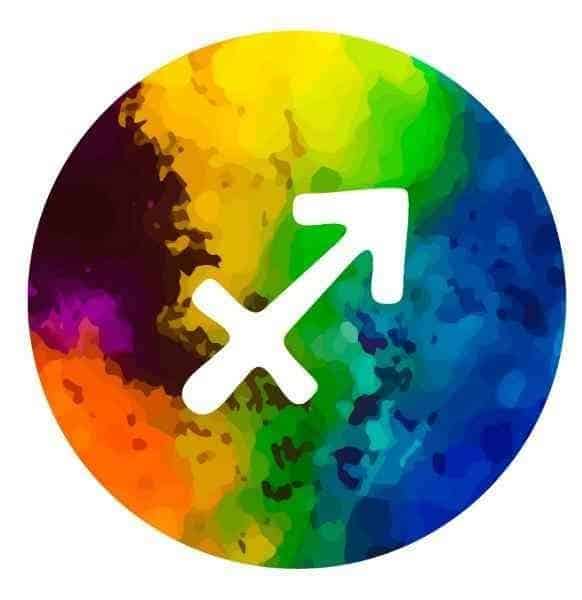 It will be difficult to keep balance at the beginning of the week. Any minor incident can deprive you of peace. Some Sagittarians will have doubts about the success of the case, on which they had high hopes. Try not to lose optimism. You will succeed if you do not give up your plans when faced with a minor obstacle. Try to spend more time with people who support you and know how to cheer you up.
The middle of the week will be favorable for creative activities, entertainment, and relaxation. Academic success is possible. But with the solution of financial issues it is better not to rush. Here you risk making mistakes that will lead to losses.
The last days of the week will be especially successful for Sagittarius, who decide to devote them to communicating with loved ones. This time is suitable for family events and friendly meetings. Romantic dates will not disappoint either. You will not miss the opportunity to pleasantly surprise your loved one.
---
Capricorn Weekly Horoscope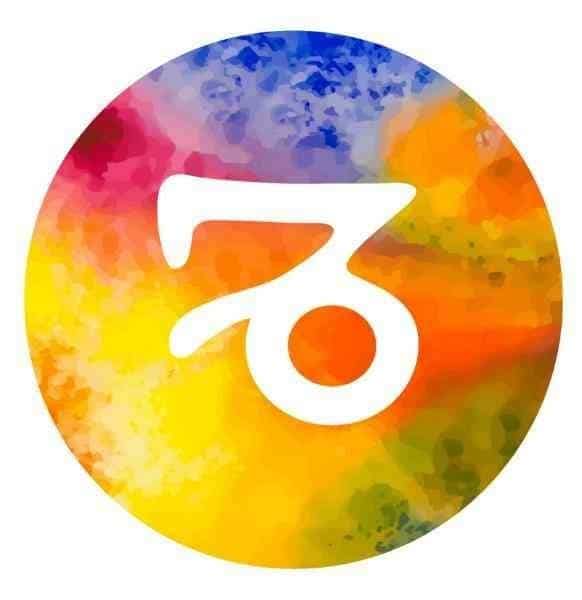 It will be quite difficult to remain calm at the beginning of the week: at this time you will react especially sharply to everything that happens, sometimes get angry over trifles and seriously quarrel with people who do something not your way. This will not prevent you from coping with all the tasks on time, but sometimes it will be annoying in earnest.
The second half of the week as a whole will be calmer and more pleasant. You will be able to focus on interesting things, begin to do what really fascinates you. This is a good time to study and improve your skills, it will be useful to pay attention to the development of your natural talents.
Throughout the week, you need to be especially attentive to Capricorns, whose work is related to documents, their timely execution and safekeeping. Unscheduled inspections are possible. If you are making any major purchases, make sure you have all the accompanying documents (receipts, warranty cards, etc.) they might come in handy later.
---
Aquarius Weekly Horoscope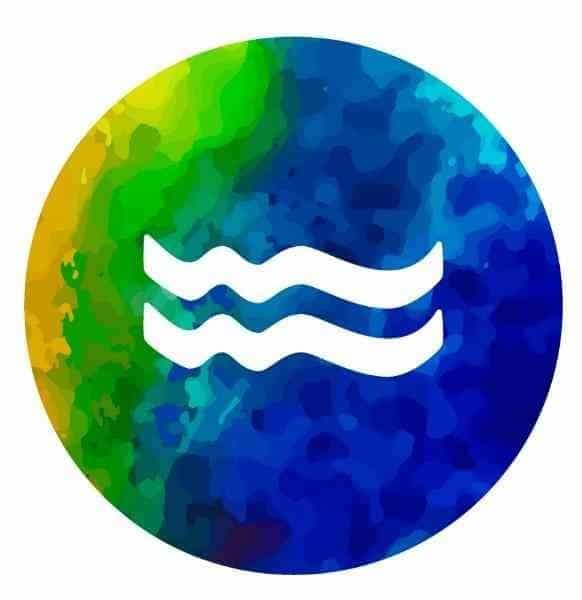 The beginning of the week will be favorable for participating in some joint projects, starting cooperation with people whose affairs you are well aware of. You should be wary if someone you have never heard of before tries to involve you in solving your own problems – this can turn into trouble. This time will also be favorable for reviewing long-standing agreements – it will become clear how to make them more useful for all participants. You will benefit greatly from the experience gained in the past. It will allow you to avoid serious mistakes, quickly achieve the goal.
In the second half of the week, it will be especially important to remain calm and composure. It is better not to make decisions in haste, especially if they will concern not only you, but also other people. It is possible that you will need to revise your plans, and you need to do this on your own and without haste. You need to be more careful with all matters related to money: there is a risk of becoming a victim of fraud.
Try not to overwork. If you set aside enough time for rest, then it will become much easier to maintain a good mood and optimism.
---
Pisces Weekly Horoscope
This week you will be in the spotlight more than usual, many will notice your talents. It is possible that there will be an opportunity to communicate with people about whom you have heard a lot before. Job offers are likely and promise a lot of interesting opportunities. Pleasant new acquaintances will receive an interesting offer. Many Pisces will soon make friends with people they meet for the first time this week. It is not excluded and the beginning of a romantic story. True, everything will depend on whether you take the initiative.
Be prepared for surprises. The week will be unusually generous with amazing events, because of which it will be necessary to change plans. Listen to your intuition: it is her clues that will help you behave correctly in an ambiguous situation.
It will not be easy to make the right decisions related to money or purchases. It will be easy to wishful thinking, to invest in a dubious project, or to spend too much on nonsense.
---
Zodiac Compatibility:
ARIES Compatibility , TAURUS Compatibility , GEMINI Compatibility , CANCER Compatibility , LEO Compatibility , VIRGO Compatibility , LIBRA Compatibility , SCORPIO Compatibility , SAGITTARIUS Compatibility , CAPRICORN Compatibility , AQUARIUS Compatibility , PISCES Compatibility
Tarot for Zodiac:
Tarot For Aries , Tarot For Taurus , Tarot for Gemini , Tarot for Cancer , Tarot for Leo ,, Tarot for Virgo , Tarot for Libra , Tarot for Scorpio , Tarot for Sagittarius , Tarot for Capricorn , Tarot for Aquarius , Tarot for Pisces
Know about Zodiac Signs:
Aries, Taurus, Gemini, Cancer, Leo, Virgo, Libra, Scorpio, Sagittarius, Capricorn, Aquarius, Pisces