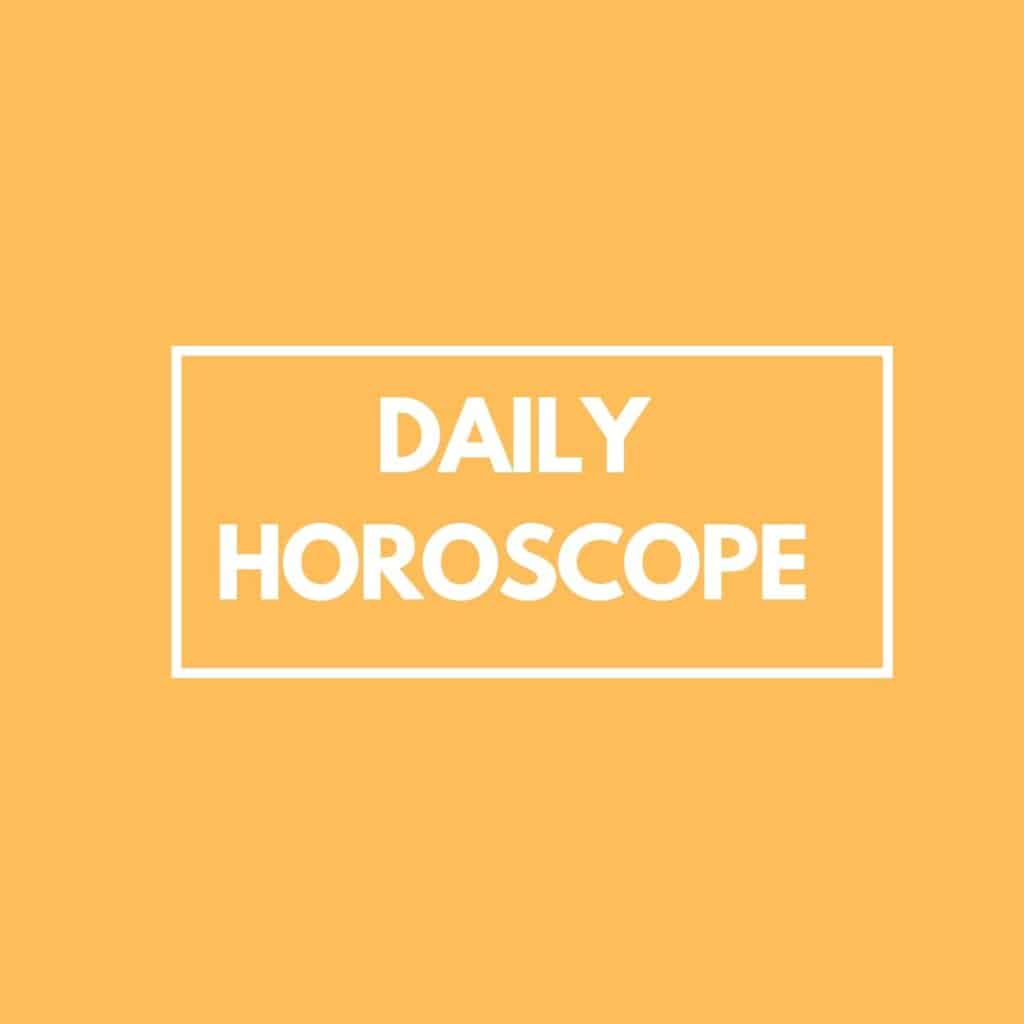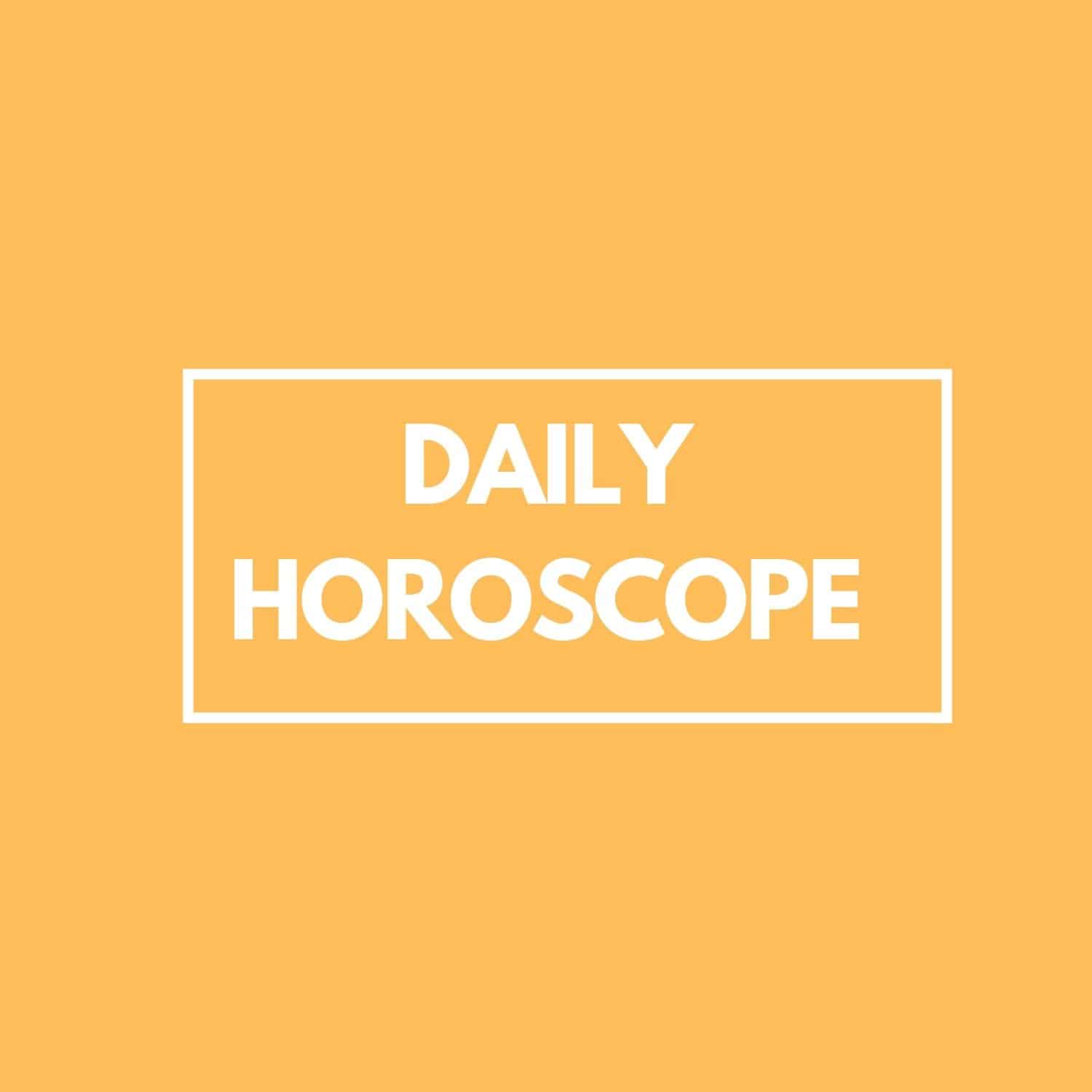 13 June 2021
---
---
Aries Daily Horoscope

Today, in domestic disputes and affairs, you need to think about the consequences. It's easy to make life difficult for yourself. Be realistic. Do what will benefit you, but don't burden yourself with a hundred things on your weekend. Take time to relax.
Life dictates its own terms, and not everyone around you is willing to play along with you. In order not to waste time in vain, it is better to do work today on your own. Experiment, learn, master new skills and technologies. Agree on important matters in advance.
You need to pay attention to those problems that can be solved by choosing the right moment. Today you can deal with them quickly and efficiently.
A good day for love, romance and creative pursuits.
---
Taurus Daily Horoscope

A good day for short-distance travel, communication with family and friends. But you will have to control emotions, restrain yourself in statements, so as not to quarrel and not distance yourself from people who are dear to you.
For the time being, new interests are giving way to the ordering of old ones. It is good to reshape everything that does not suit you – the order of affairs, home space, your own body and worldview. A good day to search for information, advice.
---
Gemini Daily Horoscope
Gemini should not lose their vigilance, and this warning is not for one day. Today, you may be reliving what caused the stress yesterday, but better assess the current situation carefully.
A good day for practical work, homework. If problems are brewing in the family, it is useful to get together at the negotiating table. You can make plans for the future, discuss big family matters, issues of renovation, moving, shopping.
There is a lot you can do if you provide yourself with a calm environment and act according to plan.
Talking less is better. But if the benefits of what you offer are obvious, you will be supported and taken part in your affairs.
---
Cancer Daily Horoscope

The work will be easy today. But it's best to do the household chores that you like. A sense of tact and patience will be in demand in a relationship. Diplomacy today is especially appropriate when combined with decisiveness at the right time. Don't try to manipulate partners; they will easily lead you to clean water. Do not increase the intrigue, otherwise you will get confused.
In order not to argue with loved ones, choose activities outside the home.
Today it is good to put things in order on your territory, at your workplace. Moon in Cancer Possible new partnership programs with someone from foreign partners, acquaintances in social networks. Common interests take precedence in establishing relationships.
---
Leo Daily Horoscope

This is not the best day to be active and it is best for you to keep a low profile. Today it is dangerous to dance faster than the music plays. Competitors' eyes and ears will be everywhere.
Good time for household chores and renovations. Your inventive mind will generate tons of useful ideas. A suitable day for wellness, rejuvenating procedures, the search for new methodologies for a healthy lifestyle.
Projects that you protect from prying attention will be successfully promoted. In personal events, you may note recurring circumstances that push you toward a choice or decision.
---
Virgo Daily Horoscope

Virgos today may face some kind of obstacle. Interests will diverge with the second half, and the initiative of friends will be out of place.
Possible deterioration of health, unstable mood. Try not to create new worries for yourself, but only cope with those that are.
It is useful to think not only about your career and family, but also about the supply of vitality and their replenishment. Buy quality foods, vitamins, consider physical training.
You can get an invitation to visit or a looming trip for the purpose of improving your qualifications. However, there is a loved one who will be unhappy with any of your changes, and especially, prospects. Share your plans less today.
---
Libra Daily Horoscope

Today, Libra will have a dramatic expression of ambition. Emotions can be strong (especially anger), but mostly superficial.
Time for short acquaintances, conversations, the need to communicate with friends, like-minded people.
We must try to act so that words do not diverge from deeds, without postponing anything, when the circumstances for deeds are favorable. It is also important to say on time what is important for the relationship.
Today is the day when all earthly joys are relevant – good cuisine, coziness, comfort, sex, manifestations of tenderness and care.
---
Scorpio Daily Horoscope
Pay attention to news from afar. If you make money on the Internet, then the offers of foreign partners are now important. You can make good money on them.
Everything old begins to weigh on you, and if you want change, do not repeat yourself, act in a new way.
Today is a good day for household chores, family gatherings, holidays. But it is possible that on this particular day you will want to be away from home to see new places and faces. Auspicious day for communication, dating, romantic events.
Now it is easier for you to free yourself from what is hindering in your life and holding back the search for new opportunities. Reasonable selfishness will benefit both business prospects and personal relationships.
---
Sagittarius Daily Horoscope

Don't risk it today. There is a great danger of miscalculation. And don't make promises that you know to be unfulfilled. You now have enough problems to deal with. You should not sort things out with your life partner.
If possible, devote this weekend to relaxation, light physical activity.
You can comment on events and situations, but you should not teach the mind-mind of someone who does not ask for it. You just run into defensive reactions, rejection and unwillingness to meet you halfway.
Choose communication as the events unfold. An unexpected surprise is not ruled out today.
---
Capricorn Daily Horoscope

Money and well-being are the main topics for you. And there, and there, the situation is moving to an aggravation, but this is what must be avoided at all costs. It's hard to win if you play by the rules.
Do not try to solve a sensitive issue right away, let those who wish to speak, and leave your opinion to yourself.
Little things play an increasing role in what happens to you, affect your mood. The second factor is the quality of execution. Whether you are doing regular work, cleaning, or personal creativity, there should be a commitment to excellence in everything.
Stop rushing today and in the coming days; do everything calmly and slowly.
---
Aquarius Daily Horoscope

Do not overestimate your capabilities if you are going to take on an unfamiliar job. Everything should be in harmony – thoughts, deeds, and the surrounding space. Don't do things that stress you a lot. This can be pressure from the authorities or parents, and here you need to find a middle ground so that all parties are satisfied.
Today, you can resolve some relationship differences. Feed those you love with delicious dishes, arrange a romantic dinner /
Don't make purchases, don't start new business. 
---
Pisces Daily Horoscope
The emphasis on the sign of Virgo – and attention switches to the little things in life, health care. In love, abstract ideals recede and the physiological aspect comes to the fore. Attention to the body, its perfections and imperfections. Fitness, massage, sauna, masks, diets, sexual techniques.
Auspicious day for contacts, business and personal meetings, correspondence, planning the future.
Good opportunities open up for cooperation. This is the time of realists, and everything possible must be done to reach an agreement, establish interaction, promote an idea, and fix the result.
---
Zodiac Compatibility:
ARIES Compatibility , TAURUS Compatibility , GEMINI Compatibility , CANCER Compatibility , LEO Compatibility , VIRGO Compatibility , LIBRA Compatibility , SCORPIO Compatibility , SAGITTARIUS Compatibility , CAPRICORN Compatibility , AQUARIUS Compatibility , PISCES Compatibility
Tarot for Zodiac:
Tarot For Aries , Tarot For Taurus , Tarot for Gemini , Tarot for Cancer , Tarot for Leo ,, Tarot for Virgo , Tarot for Libra , Tarot for Scorpio , Tarot for Sagittarius , Tarot for Capricorn , Tarot for Aquarius , Tarot for Pisces
Know about Zodiac Signs:
Aries, Taurus, Gemini, Cancer, Leo, Virgo, Libra, Scorpio, Sagittarius, Capricorn, Aquarius, Pisces
What Does your Birthdate Say About you