Daily Horoscope Today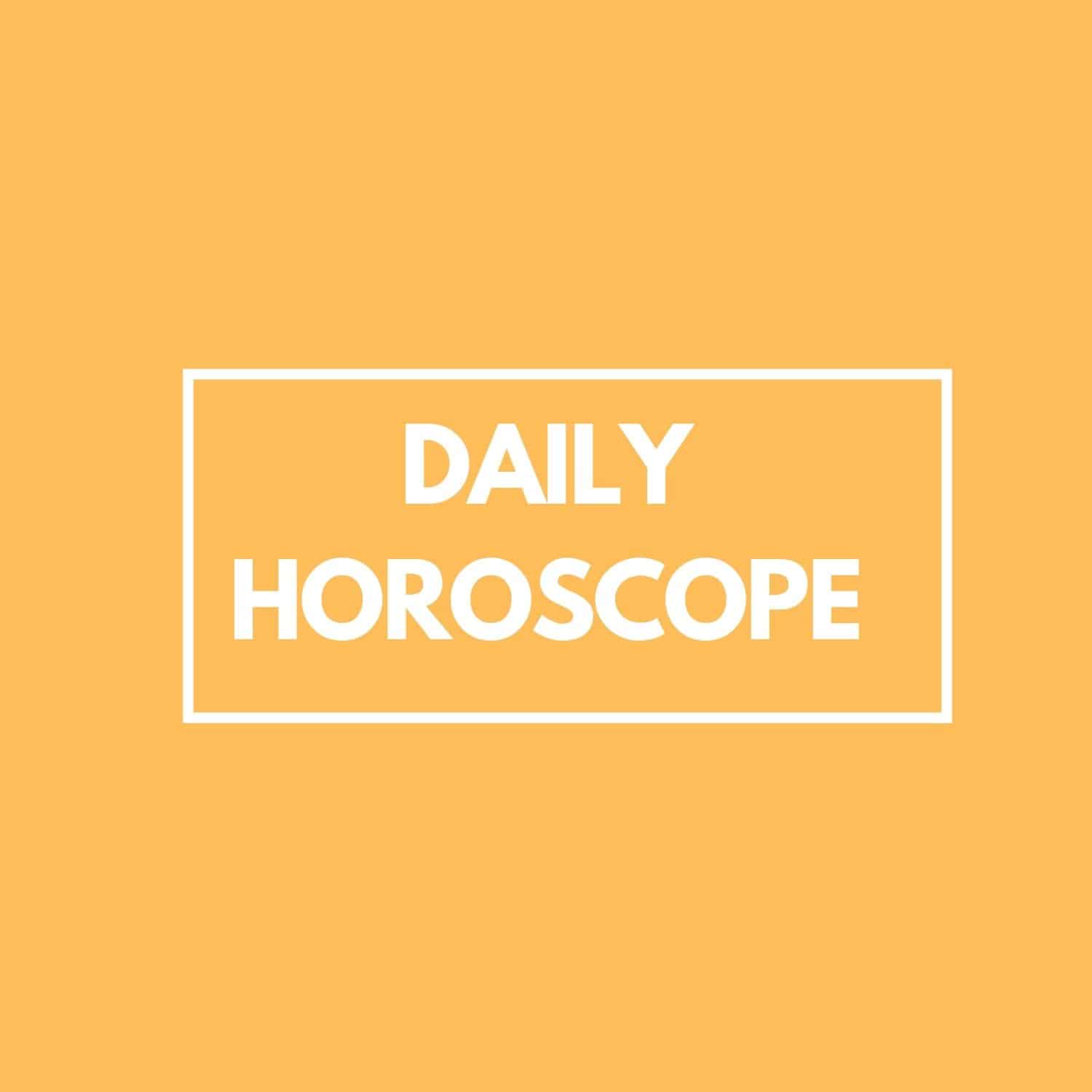 6 December 2021
---
---
Aries Daily Horoscope
You will be good at everything that you do for loved ones and in those responsible areas of work that need special care and attention. Take your time, put things in order in your affairs and the surrounding space, bring an aesthetic component to what you do or say. 
Choose your contacts so that you enjoy them without overstraining yourself. Consider random events in your life and how they change. Try to anticipate potential problems and deal with them early on.
---
Taurus Daily Horoscope
It is better to focus on solving practical issues, consulting, working with business literature. People around you expect perseverance and firmness from you. If you are interested in achieving something, then use arguments and do not try to put pressure on emotions. 
Relationships may lack warmth, but at the level of common interests, things will progress quite well. Try to organize the materials you work with as much as possible. Search for information, intellectual activity can be useful.
---
Gemini Daily Horoscope
Feelings, sensations and impressions are focused on the inner world. There may be a need for privacy or communication in a narrow circle. The day sets you up for work, conversations "on business", negotiations with those whom you know well. 
Old plans are returning, optimal conditions are being created for the implementation of decisions that were previously postponed. It is easy to find mutual understanding, especially if interests coincide. Flirting and showing signs of sympathy may not work as expected. In emotions, there may be some stiffness, lethargy.
---
Cancer Zodiac Daily Horoscope
Events that you did not call, but which unfold in your life, give you the opportunity to more creatively approach what you subconsciously put off and pushed into a distant box. 
You may abandon imposed relationship patterns or find some new interest in the job. It is likely that there will be events in the team that will not let you get bored. A romantic mood can be your inner state, invisible to others. But real changes in relationships are also possible – flirting, office romance, the return of an old connection.
---
Leo Daily Horoscope

The day is productive, you need to condense it as much as possible with deeds. The emphasis is on what should bring concrete results. In your free time, it is good to do housework, applied arts, handicrafts, and cookery. But you will get no less satisfaction if you run away from all responsibilities and go about your personal affairs. 
The evening is favorable for changes in appearance, cosmetic procedures, visits to the hairdresser. Relations now lack warmth and sentimentality, but common interests and affairs bring together and create a common future.
---
Virgo Daily Horoscope
Make sure that you are less interrupted by the most important things. There is an opportunity to implement ideas that have been the result of lengthy preparatory activities. 
The final chord can be extremely successful. And the spontaneous development of events on this day, news and opening prospects should become the object of your attention – something useful can be learned right now. Or it will be a new idea. The day will bring a lot of pleasant impressions if you tune in to something interesting not only for yourself. Today you have to give and help more; it will not only be easy, but also enjoyable.
---
Libra Daily Horoscope
It is better not to change anything on your own initiative. But it is not worth (and will not be able to) stop the changes that depend on external circumstances. In business, there is little to interfere with your accelerated progress towards new income. But love can deprive you of peace and put you in front of a choice. 
For personal relationships, this is a rather difficult period. Only work, common concerns, the search for optimal solutions for the self-realization of each of the partners can contribute to greater intimacy. You should not just wait for warmth and care when everyone is worried about something of their own.
---
Scorpio Daily Horoscope

On the Moon in Capricorn, it is useful to make every effort to move current affairs forward. If there are situations in your life that require deepening and careful study, then today you can do a lot to put things in order wherever you need them. 
Make sure that you are not disturbed or invaded while you are busy. And in the evening, you can already switch to communication, a more active lifestyle and activities that bring you more pleasure. Avoid arguments and overly emotional communication. Physical activity is helpful.
---
Sagittarius Daily Horoscope
Relationships, finances and debts come to the fore, requiring the cancellation of some decisions and the adoption of others. You may hesitate between equally attractive options, or struggle to deliver on something once promised. This is a good time for transformations in your life, but it is not easy. Something may be generating income for you, but is not ideal. 
Relationships, too, may not be as good as they used to be. Don't complicate things that show their problem sides without you. Fix, correct, harmonize situations as you see fit.
---
Capricorn Daily Horoscope

An extremely important day, bringing renewal to the plans that connect you with the team, a group of like-minded people, and friends. Now take your mind off your fantasies and look around carefully. This is the point of the year and, in other respects, is a turning point. 
Some things you feel earlier than those around you. Perhaps this will give you the opportunity to understand what benefits you are getting. Meetings and topics of conversation at this time are not accidental. Reasons for meetings can be unexpected, and communication will keep you pleasantly excited. This is a good time to renew relationships based on common plans.
---
Aquarius Daily Horoscope

In general, the day is harmonious, but personal activity may be limited by the need to help someone or to do work that relates more to duties than pleasure. But you can do a lot and efficiently. In order to feel calmer and more confident, it is advisable to pay attention to your appearance. In the evening, you can invite friends to visit. 
Choose a narrow circle of communication, and so that those present are united by common interests. This is more important than the feast, which today can be modest.
---
Pisces Daily Horoscope
Today, good luck will accompany collective action and discussion. Interesting news may come, invitations will come. The social circle today needs to be chosen so as to feel comfortable, not to overstrain. Regardless of personal initiative, events can occur that affect career prospects, business partnerships.
There will be a need to walk through beautiful places, to make purchases at sales. A decline in activity is possible, but not emotions. Some problems may become aggravated, but it is also an opportunity to find a suitable solution and relaxation for them.
---
Zodiac Compatibility:
ARIES Compatibility , TAURUS Compatibility , GEMINI Compatibility , CANCER Compatibility , LEO Compatibility , VIRGO Compatibility , LIBRA Compatibility , SCORPIO Compatibility , SAGITTARIUS Compatibility , CAPRICORN Compatibility , AQUARIUS Compatibility , PISCES Compatibility
Tarot for Zodiac:
Tarot For Aries , Tarot For Taurus , Tarot for Gemini , Tarot for Cancer , Tarot for Leo ,, Tarot for Virgo , Tarot for Libra , Tarot for Scorpio , Tarot for Sagittarius , Tarot for Capricorn , Tarot for Aquarius , Tarot for Pisces
Know about Zodiac Signs:
Aries, Taurus, Gemini, Cancer, Leo, Virgo, Libra, Scorpio, Sagittarius, Capricorn, Aquarius, Pisces
What Does your Birthdate Say About you