Aquarius Yearly Horoscope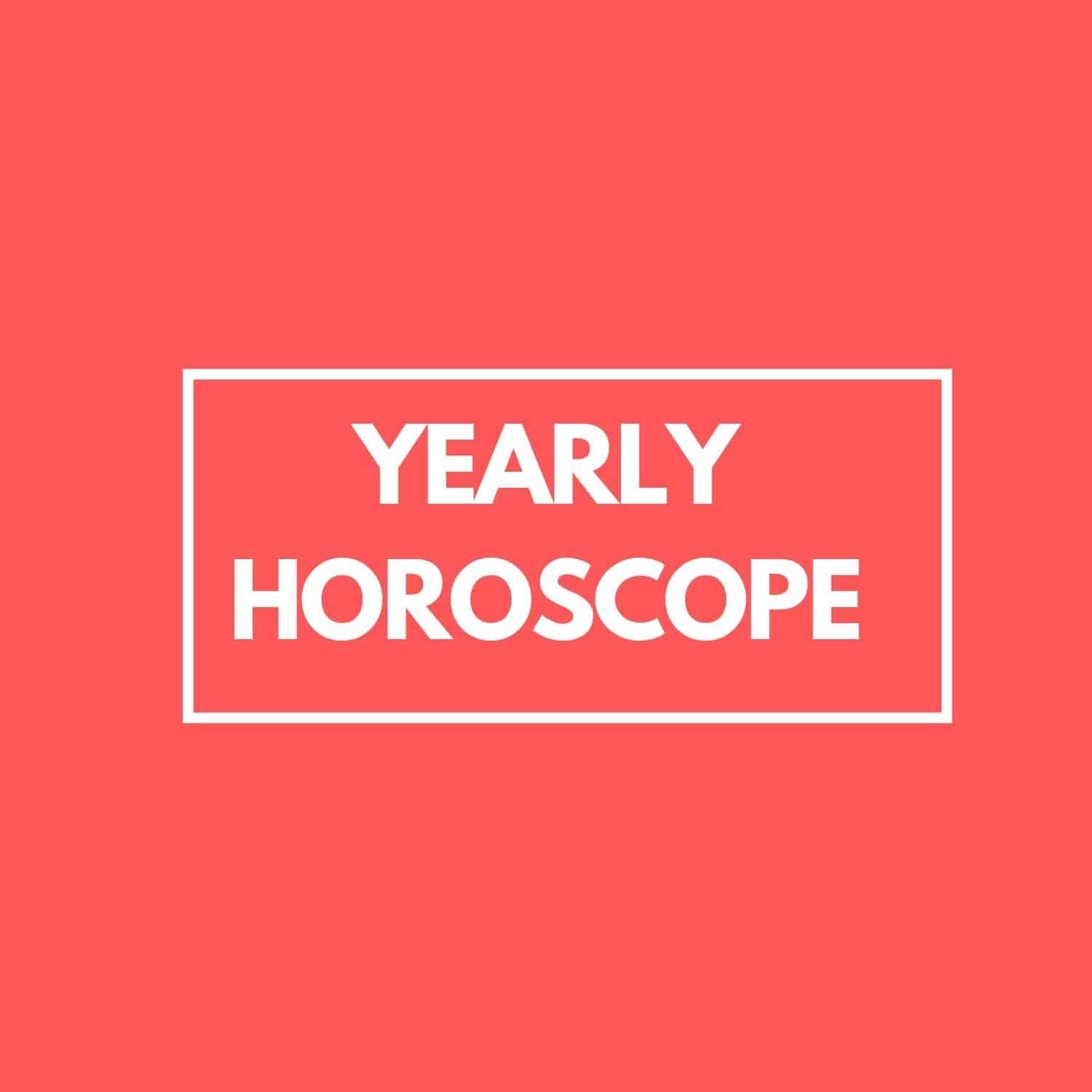 2023
---
---
Aquarius Yearly Horoscope: Overview for 2023
Busy year this 2023 too! In the meantime, however, you are off to a really good start , thanks to the double help of Mars in Gemini until March and Jupiter in Aries until mid-May.
These transits could help you to realize a material aspiration, to find a good job for example, to solve a family problem, or real estate. Saturn will remain in Aquarius until March, then Pluto will enter your Sign, which will remain in Aquarius until June.
They are demanding transits, not unfavorable, but which require deep understanding , attention to detail, understanding your needs completely. In love, try to be clear. 
From mid-May, Jupiter passes into Taurus, where Uranus is located. And family and domestic matters could create quite a lot of problems . 
Between June and October Venus will walk in Leo, therefore in opposition: beware of jealousy, if you are young and\or in love, but above all be careful not to allow problems independent of you and your choices (family of origin or ex partner with offspring) interfere or there will be trouble!
---
Aquarius Horoscope for Love in 2023
How will love go in 2023 for the Sign of Aquarius? 2023 will start well. Mars pampers eros , while Jupiter thinks of well-being, the luck of projects and the joy of living. Saturn is ending its transit in your sign and brings maturity, stability, even if for some it has represented several obstacles to overcome.
Be that as it may, in March it greets you and always in March Pluto arrives in Aquarius (where, for 2023, it will remain until June). 
This transit speaks of deep inner transformation that will bear unexpected fruits (as Uranus in Taurus also suggests). In the meantime, however, what could happen is that Pluto reinforces passion: you will feel more intense, magnetic, and therefore you will be more sensual and attractive . 
You will experience every emotion with greater intensity , which will almost seem like a revolution, after the perhaps slightly too rational detachment imposed by Saturn.
In short, a really hot and fun first part of the year! From May, however, the climate begins to change. First it will be Jupiter's turn who will switch to the opposing flag (in Taurus as Uranus). 
Then here comes Mars in Leo (even if only until July) and then Venus which will remain in Leo between June and October. In short, a hot summer could await you, but not for the passionate reasons set out above! 
Be tolerant and wait for autumn to bring more freshness, in every sense. December will close with some contradictions , between positive moments and others of doubt.
2023 for Aquarius who are Single love
Will 2023 bring love to Aquarius? Will Aquarius singles meet the right person? According to transits, and according to Mars in Gemini until March and Jupiter in Aries until mid-May, yes. 
This first phase of the year could offer many opportunities, but if they are just friendships, flirtations, glances or loves forever, it will depend on many factors , not least your own availability. 
In fact, not all Aquarians at the bottom of their hearts will really have a space to welcome a person. Within you there is a great bubbling of forces, desires, future directions not entirely clear even to yourself. 
This person should be able to understand him, accept him and make him. Then yes, he might find a way into your heart and even stay there forever. 
In short, you are looking for a surf buddy, someone who knows how to ride the wave without knowing where to go with skill and a smile on his face. 
In fact, from May Jupiter moves to Taurus, where Uranus also strolls, a truly unstable duet full of unexpected situations. It's better to support change than to oppose it, but you already know that. 
Between June and October, however, Venus will be in opposition from Leo: she will mean intense emotions, perhaps too much. 
Lightning crushes? Want to question everything you've believed in so far? Dissatisfaction with what is there or imprudence, such imprudence as to push you to commit a real nonsense? 
Eyes open and everything will be fine. In autumn, in fact, a calmer climate reigns, but in December you will be faced with contradictions and strong emotions. But even with a wind of  eroticism that undermines all certainties !
Love horoscope for Aquarius who are in a relationship
Long-standing relationship or just started , in 2023 you will start off on the right foot. Dreaming of a different future, for example, with the desire to imagine new scenarios, to undertake particular projects. 
These initiatives could concern the stork, the house or simply a trip and free time. In any case, you will want to build, to create, to give life to situations and moments . 
The sky at the beginning of 2023 is beautiful, with Saturn (the builder of stability!) in Aquarius until March, Mars in Gemini until March and Jupiter in Aries until mid-May. A spectacular trio to achieve all your goals . 
Uranus in Taurus, on the other hand, is spiteful and could hide the intention of messing up your projects. However, if it does, it will not be in this first phase but when Jupiter passes into Taurus in mid-May and Venus into Leo between June and October. 
In fact, these months could have unforeseen events and annoyances in store, often of a family or domestic nature or, for other couples, linked to love (for example, jealousy or betrayal). 
Heaven therefore suggests that you show yourselves thoughtful, never impulsive, and that you accept any changes with confidence. 
In fact, you will be able to understand that maybe it was better this way, or you could solve everything later. Making acidic blood won't help, indeed, it could even make you indulge in insidious directions. 
Autumn will see you more serene, perhaps because you have accepted these family news or perhaps because you have solved it. 
If the couple has held, think that you are now stronger: do not cultivate resentment for any heated discussions but focus on complicity, on the bond that kept you together while everything around you changed. 
Finding the right person doesn't mean finding the perfect person as they are, but building together, something able to last over time and above all to survive difficulties: it's not for everyone, believe it. 
It is easier, faced with the passion that pales and the routine that presses, to point the finger at the partner and unload all the responsibility on him. It's less easy to understand that no couple is perfect , that love isn't perfect, and that complicity goes through various stages. 
Remember this in December, when sensuality will go crazy but feelings will travel on a roller coaster. Kiss your partner, even argue, but let go of resentment: live lightly, travel serenely.
---
Aquarius Career and Work in 2023
How will the profession go in 2023 for the Sign of Aquarius? The year will start very well! Your prospects look considerable, thanks to the important support of Jupiter in Aries. Perhaps you have several projects in mind, or you are thinking of making an important leap in quality .
Be that as it may, Mars in Gemini until March will give you a lot of determination to indulge your intentions, while Saturn in Aquarius until March will help you set your choices with pragmatism and rationality. 
In short, an excellent astral picture with excellent possibilities, to be exploited with attention and farsightedness, therefore also thinking about your future not only about the present. 
In mid-May, Jupiter passes into Taurus, signaling a less stable phase, in which however, more than the profession, your problems could concern home and family , arguments capable of creating insidious interference in the workplace, if you are not careful to keep separate the two areas. 
Which, we know, in some cases could be almost impossible. Do what you can and stay calm: detachment helps to find effective solutions , while worries cloud the mind and create confusion and possible mistakes. 
Hold on and you will keep the results obtained up to now stable. The beginning of summer could prove confusing after a spring of surprises. 
But then you'll find the balance again and in fact in autumn you'll be gritty and ready for anything. November proceeds with ups and downs but in December you will be energetic, strong-willed and decisive : you know what you have to do.
---
Horoscope for Money for the Aquarius in 2023
Money, savings and outgoings: a complicated equation , this year but like all the others. On the contrary, as long as Jupiter remains in Aries, who knows if the final result will be in balance or even ahead . 
In any case, always be careful with your finances and try to limit the superfluous even if the income will not create problems. 
In fact, from mid-May Jupiter will pass into Taurus threatening a phase of domestic instability, which could also mean disbursements for family or housing reasons , perhaps even unexpected. 
So keep your eyes peeled: it's better to move with caution and avoid missteps. If you're farsighted, you'll do really well.
---
Horoscope of Fortune for the Aquarius in 2023
Jupiter, the planet of luck will remain in Aries until May 16, indicating this as one of the most suitable periods to welcome the blindfolded goddess. However, think about how many people become addicted to gambling and avoid betting your hopes as well as your money.
 Take it as a game, in fact, in which to invest minimal amounts (like two euros a week, no more). At your place? From 3 to 27 January; from 20 February to 16 March; from 11 April to 7 May. Lucky numbers : 1, 19, 21, 40, 90.
---
Horoscope of Health for the Aquarius in 2023
You will start the year loaded like springs! Energetic, gritty, with a heart full of joy and serenity, you will be able to take care of your well-being in a complete way.
Exams and controls, nutrition, physical activity, and inner serenity: here is the recipe to follow scrupulously to enjoy excellent health ! 
If you don't have particular problems but are only interested in aesthetics, the stars warn you not to exaggerate certain attitudes between June and October (Venus, the goddess of beauty, dissonant in Leo). 
For example, maybe seeing rolls of flab where nature can't help but put them and you persist with excessive and harmful deprivations for both body and mental health. 
 Or, on the contrary, you think it doesn't matter, and you eat and drink without restraint. Venus exasperates what already exists: so you already know what your weak point is.
---
Zodiac Compatibility:
ARIES Compatibility , TAURUS Compatibility , GEMINI Compatibility , CANCER Compatibility , LEO Compatibility , VIRGO Compatibility , LIBRA Compatibility , SCORPIO Compatibility , SAGITTARIUS Compatibility , CAPRICORN Compatibility , AQUARIUS Compatibility , PISCES Compatibility
Tarot for Zodiac:
Tarot For Aries , Tarot For Taurus , Tarot for Gemini , Tarot for Cancer , Tarot for Leo ,, Tarot for Virgo , Tarot for Libra , Tarot for Scorpio , Tarot for Sagittarius , Tarot for Capricorn , Tarot for Aquarius , Tarot for Pisces
Know about Zodiac Signs:
Aries, Taurus, Gemini, Cancer, Leo, Virgo, Libra, Scorpio, Sagittarius, Capricorn, Aquarius, Pisces