Sagittarius Yearly Horoscope: 2023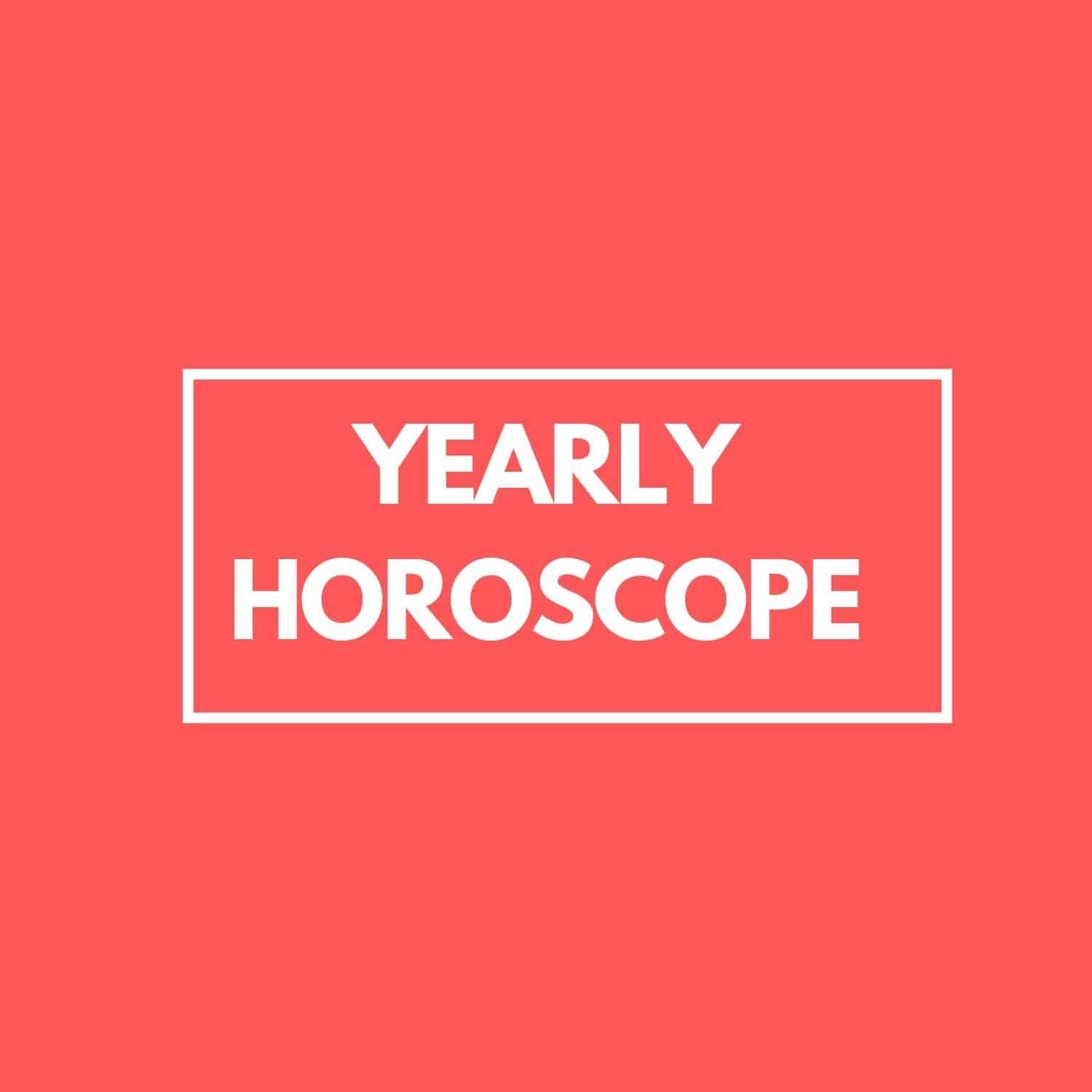 ---
---
Sagittarius Yearly Horoscope: Overview for 2023
2023 starts well for profession and money ! Thanks to Saturn, your friend until March, and to Jupiter, your ally until mid-May, you will be able to plan the initiatives that are closest to your heart and commit yourself in the preferred direction.
Only for the heart, however, watch out for this year.
Right from the beginning, with Mars in Gemini until March, you may notice some uncertain situations , perhaps due to jealousy, or caused by family and domestic interference.
Face any uncertainties right away, because from March, with Saturn in Pisces, a sign where the foggy Neptune also passes, it could become a real feat.
A nice hand of help will be given to you by Venus, very sweet and passionate in Leo between June and October. These months could give you good opportunities if you are single or reward the efforts of couples looking for greater complicity.
Returning after the holidays could see you rather listless : try to be more concentrated on work and on the deadlines for the various payments.
---
Sagittarius Horoscope for Love in 2023
What will happen in 2023 in love for those born with the Sign of Sagittarius ? Meanwhile, it must be said that much will depend on the choices you made the previous year. Mars in Gemini from August of the year 2022 could have created many different situations.
This transit will accompany you until March 2023, underlining precisely the crucial nature of the choices made during these months. In any case, don't worry: because in any case you will be able to understand and correct the route , if necessary. Venus promises it, very sweet in Leo between June and October and ready to give you an exciting season.
Unfortunately, however, not everything will always go according to your wishes. In fact, in March Saturn will pass to the competition, moving into Pisces, a sign where Neptune also walks. A nice tiring and tiring duet, especially for family relationships and for all matters relating to the family.
Still in March, however, here comes a nice transit, for 2023 rather short, but significant for the next few years, due to the potential for passion it will bring with it. Let's talk about Pluto which will be in Aquarius between March and June. It will give you a nice edge!
2023 for Sagittarius who are Single love
Will love arrive in 2023 for those born under the sign of Sagittarius? The sky speaks of emotions. What type they will be will depend on the circumstances and also on the various transits that will alternate during the year.
Jupiter in Aries until mid-May and Pluto in Aquarius between March and June whisper of passion and would like to invite you to play on light-hearted notes and to flirt with life and joy, even before love. Love, if it comes, will be a natural consequence of this trusting and helpful attitude.
However, it may seem contradictory, you have to be confident but not naive . In fact, the right match will be played on the balance between an attitude that is sufficiently open but also capable of keeping one's feet on the ground and not being taken for a ride.
This is how Neptune and Saturn in Pisces indicate (Saturn from March), which could create disappointments and false expectations.
You are generous, passionate and ready to live feelings to the full but sometimes you lose sight of the fact that not everyone is sincere and reliable like you.
You say that you are the first to be rather mischievous ? Then the opposite will apply: do not deceive anyone and be sincere about your intentions, especially if you realize that your counterpart has deep feelings.
In any case, this 2023 promises to be a year of growth , whatever experience you will have, be it love, flirting or even the absence of significant encounters.
Because every detail will speak of you, if you know how to look straight in the face of your own heart, which reflects on external relationships.
Love horoscope for Sagittarius who are in a relationship
Don't be surprised if even in 2023 the main obstacle against which your certainties will break will be the same: family and home . The fault, so to speak, lies with Neptune in Pisces, followed by Saturn which will pass in the same sign in March.
Transits that create problems in this delicate area and that could produce fractures with the family to which they belong, problems with parents or with exes and shared children.
Or, it could be simple moving problems, related to housekeeping or excessive spending. In short, in any case, hold on .
First of all because Saturn will help you make the best choices until March, then because Jupiter, the planet of luck, will remain in trine until mid-May, and will help you seize the right opportunities to solve your problems.
Then, between June and October, you will also have the magnificent support of Venus in Leo who will speak to your heart and suggest you how to behave in order to leave a situation of uncertainty behind you.
Between the two moments, the interval between July and August to be clear, be patient: either you or your counterpart will risk being very, very little tolerant! Perhaps, however, you will also have your reasons, between work and family commitments and the pressing requests that are arriving.
Between heat, tiredness, relaxing holidays that seem like a mirage, be careful not to explode: rather listen to Venus, which will give you the ability to understand and accept differences , the basis of a truly respectful and tolerant attitude.
In autumn the climate will become less torrid and even if passion returns to the ranks at least you can talk calmly about your intentions for the present or for the future.
To see the barometer of eros rise again you will have to wait for the end of November, which ushers in an uncertain but stimulating and fruitful phase.
---
Sagittarius Career and Work in 2023
How will work go in 2023 for the sign of Sagittarius? At the beginning of the year, thanks to favorable Saturn and Jupiter, you will be able to seize really excellent opportunities.
The first few months will therefore be essential to set up your projects correctly and seize any opportunities. In this first part of 2023, be careful to promptly catch the small signs that something is changing. In this way you will be able to anticipate many situations capable of creating difficulties for you later.
In fact, it will be in the second half of the year that you could probably struggle a bit to manage your business. Whether it's your choices or problems over which you have no control, the fact is that you could lock yourself in a slightly too pessimistic or even polemical and aggressive attitude.
Better not: you will need to remain confident and stall. Because only in this way will you have rationalityenough to understand how to decide. Summer and early autumn are particularly complex.
You will feel confused, as if a hamster is spinning on a wheel in your head without stopping. In this case, it will be necessary to ask the opinion of a technician , an expert or perhaps a trusted friend, someone with a head on his shoulders and the ability to smell which way the wind will blow.
However, from the beginning of October you may feel more confident, more sure of what you want to achieve, ready to commit yourself to grow and overcome the recent difficulties .
An attitude that will be of great help to you and that will allow you to arrive at the end of the year with many more certainties, although the tensions in your sky are still present.
---
Horoscope for Money for the Sagittarius in 2023
Will Jupiter in Aries mean more money ? Certainly, more opportunities to put your savings to good use, if you belong to the rare and fortunate category of those with liquid assets.
Or, the possibility of limiting expenses , or to spend better or to finalize an important purchase concluding at a truly excellent and advantageous price.
Until mid-May you will be under the protective wing of the planet of well-being and expansion, but keep in mind that in any case your sky will not be the most sparkling in 2023, so remain cautious anyway.
---
Horoscope of Fortune for the Sagittarius in 2023
Jupiter the planet of luck , your ally until mid-May, will it bring you special occasions during this 2023? It could also happen but you will have to be careful, because and this throughout the year, you run the risk of making serious blunders (Neptune in Pisces).
The best days will therefore remain concentrated until May 16, the day in which the planet will pass into a neutral angle. Excellent from 6 March to 5 April and days in May. Lucky numbers : 21, 33, 44, 69, 87.
---
Horoscope of Health for the Sagittarius in 2023
Between Mars in Gemini until March, Neptune in Pisces for the whole year and then Saturn in Pisces from March onwards, managing your strength could look like a real bet between you and willpower.
Don't pressure yourself and don't stress yourself: you need to pamper yourself, to treat yourself to moments of pleasure, like those indicated by Jupiter, the godfather of well-being and the desire for hedonism. In short, it seems that just disconnecting, to cultivate what you appreciate most, will be your medicine. Hold on!
Despite everything, if you're good at managing your forces wisely, this 2023, albeit challenging, will go smoothly and you'll even be able to get to the evening without feeling oppressed by tiredness. However, be wise and always take care of yourself.
---
Zodiac Compatibility:
ARIES Compatibility , TAURUS Compatibility , GEMINI Compatibility , CANCER Compatibility , LEO Compatibility , VIRGO Compatibility , LIBRA Compatibility , SCORPIO Compatibility , SAGITTARIUS Compatibility , CAPRICORN Compatibility , AQUARIUS Compatibility , PISCES Compatibility
Tarot for Zodiac:
Tarot For Aries , Tarot For Taurus , Tarot for Gemini , Tarot for Cancer , Tarot for Leo ,, Tarot for Virgo , Tarot for Libra , Tarot for Scorpio , Tarot for Sagittarius , Tarot for Capricorn , Tarot for Aquarius , Tarot for Pisces
Know about Zodiac Signs:
Aries, Taurus, Gemini, Cancer, Leo, Virgo, Libra, Scorpio, Sagittarius, Capricorn, Aquarius, Pisces