CancerZodiac Yearly Horoscope: 2023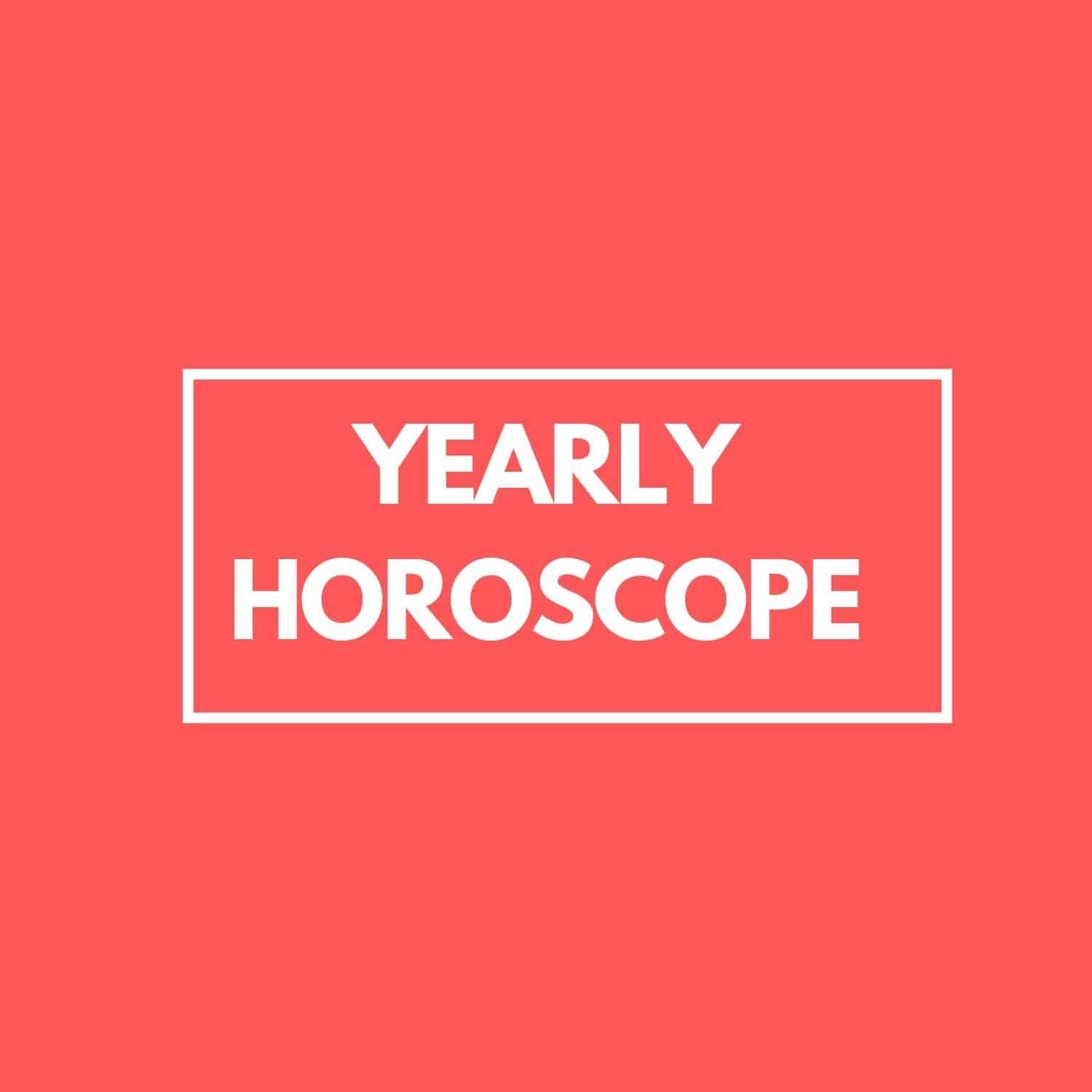 ---
---
CancerZodiac Yearly Horoscope: Overview for 2023
Experiences are not always the same! With the past years and above all in the years that have not seen you in great shape, perhaps it will have seemed to you that everything is very opaque and perhaps you have lost confidence. And even at the beginning of 2023 you might think so.
Some light and passing clouds hinder the vision of the sun. Maybe you're feeling out of sorts, maybe you're arguing with your family or partner, or maybe you're trying to make ends meet due to the skyrocketing cost of living. Calm and cool: this year could give you a lot of satisfaction !
You should wait for March, when Saturn will enter a very favorable aspect and Pluto will stop tormenting you. And from mid-May, make way for beautiful surprises : Jupiter passes into Taurus, where, together with Uranus, it will protect all your professional and economic choices.
An excellent moment to launch particular initiatives, both for work and personal reasons.
It's love? Surprising and sweet : trust your instincts and let your intuition run free and it will guide you towards authentic emotions.
---
CancerZodiac Horoscope for Love in 2023
Love in 2023 will be a pink parenthesis between a success and a smile ! in fact, despite the perhaps tiring departure, this year the sky promises you an exciting whirlwind of novelties and pleasant moments which will first of all concern situations external to love.
It is unlikely that this renewed climate of trust and hope will not end up having a positive effect on your heart as well. After a few moments of uncertainty, perhaps of reflection, everything could really change from March.
The sky will take on intense, positive and encouraging shades . Saturn will arrive in Pisces, where Neptune passes, while Mars will pass in Cancer, ready to ignite the eroticism of a thousand sensations, but all incandescent and passionate.
If that weren't enough, also in March, Pluto, responsible for unwelcome but inevitable tensions and changes, will leave you in peace (from March to June, but it is a transit now running out). From mid-May, here is Jupiter in Taurus, a sign where Uranus also walks.
As you can see, a very favorable picture of the so-called slow planets awaits you (to distinguish them from the fast ones which change sign more rapidly during the year). It will mean changes yes but advantageous and satisfying.
It will mean love, passion, sensuality, novelty and successful projects . It will mean happiness, finally!
2023 for CancerZodiac who are Single love
2023 begins between hopes, dreams and a great desire for change . In fact, it may be that some novelty stands out on your horizon immediately, but in any case it seems to be seeds that will germinate with greater certainty later.
In fact, the characteristic of this year will be that it will start slowly, as if it hesitated, but once it understands its destination it will start in fourth gear without stopping, so stay confident, lift your hearts and unleash your best dreams because they will not remain a dead letter .
You could experience the adventure of the heart you dream of, flirt and feel again masters of you and your power of seduction especially if you no longer believed in it for a long time. In short, a very pleasant season of return to pleasure could await you , the pleasure of loving, of living and of being there.
In addition to the rediscovery of fun, however, some of you may receive the welcome visit of the longed-for (and perhaps sometimes denied) half an apple. Yes, the right person, the one able to make your heart beat faster, to make you fly high with your imagination and to bring out the best.
Yes, because the characteristic that clearly explains that this is really the right person for you is this: he must highlight the best character aspects. If it brings out the worst, no, it's not.
The transits of 2023 tell of growth and no experience like love is able to raise inner awareness and also improve the exterior.
If you meet love, you can be sure that you will soon make important choices, which could also involve living together. In fact, you could even become parents , perhaps surprisingly: if this is not the intention, pay attention to it.
Love horoscope for CancerZodiac who are in a relationship
2023 begins with animated and very lively comparisons . What you and your partner are talking about, it is difficult to say a priori. Certainly, however, although in some couples the tones could become very lively, there is a scent of change in the air. Of concrete solutions to any practical problems.
Or the rebirth of emotions that perhaps some of you believed you would never feel. The prospects will become very rewarding perhaps slowly but surely.
One step at a time, you will understand what needs to be improved, what should be left as it is, and what should be accepted with patience and tolerance. And this deep understanding will soon bear fruit.
The perfect dance of the senses to celebrate Spring, the season of courtship rituals even in Nature! And you will feel like this, in tune with natural rhythms, aware that everything changes, and that your relationship also grows, changes, changes its form if not its substance, or rather that you love your partner.
A process that will be clearer in couples who have lived together for more years. If your union is fresh instead, you will have the curiosity to deepen the knowledge of the person you love, to love them, to woo them to organize passionate and intimate evenings.
Also from March, heaven will give you the trigon of Saturn in Pisces, which will also protect young unions by helping to build a solid concrete foundation , encouraging, for example, the search for a home.
The sextile of Jupiter in Taurus from mid-May is also magnificent, which together with Uranus will make the free time spent together with your sweet half sparkling.
You will then be able to deal with old pending family matters with tact and delicacy and also understand some situations from the point of view of others, thus healing both your grievances and disagreements with certain people in one fell swoop.
Peace and harmony will therefore help to create a perfect atmosphere for conversing with your partner and building the future that you both dream of and desire.
---
CancerZodiac Career and Work in 2023
Roll up your sleeves and go ahead: 2023 promises well . The arrival of Saturn in Pisces from March ensures the solidity and stabilization of the efforts made previously. Music to the ears of many of you!
However, you should also take into consideration the idea that with the continuous changes that we all (and the whole world) are subjected to, the best way to gain some stability will be to constantly and quickly adapt to new things.
The more ready, intuitive, flexible and changeable you are, the more you will carve out the possibility of succeeding in what you want.
For the nose, Neptune in Pisces guarantees: anticipating where the wind is blowing, even slightly, can reserve excellent surprises for those of you who know how to indulge their sensitivity and intuition.
From mid-May, Jupiter is in Taurus which, together with Uranus in the same sign, promises exciting news and unexpected but advantageous surprises for you.
If you dream of a sharp turn, a drastic break with the past, this transit is for you. In fact, it could help those looking for a leap in quality, those looking for a company change, those who would like an entrepreneurial relaunch.
This duet acts quickly so you'll have to be ready to jump on a moving train, and above all know how to recognize it: many pass through the station, so keep your eyes peeled!
Again, intuition will help you tremendously! And what will happen to rationality? Saturn replies, a source of inspiration for pragmatism, common sense and concreteness: there will be, just enough to erect stable and long-lasting constructions.
In short, you will have the great, enormous advantage of being able to evaluate the various circumstances that will impose themselves on your attention both with the light of reason and with the lamp of inner intuition.
In case of uncertainty, remember to play as a team: group collaborations will be favored by the transits in progress and could even give you unexpected opportunities.
---
Horoscope for Money for the CancerZodiac in 2023
2023 begins with the irritating transit of Jupiter in Aries . He could also mean that something will not go according to plan but this year does not seem to see you in difficulty, reactive and ready as you will be to face any problem. That these are not times of fat cows for anyone , this is clear to everyone.
Therefore, it is possible that the planet represents only an expensive bill (but we bet you already know it without the need for a horoscope…), an unexpected household expense, or in any case a lack of income. From mid-May the planet passes into Taurus and promises you an excellent nose. Where will it help you?
Perhaps first of all to manage income skillfully: first understanding where to go, what to bet on and what to save on, could prove to be a great advantage, even if you will understand it over time.
Then, for some of you it could represent an income, increasing earnings , an extra source from a part time job, a hobby, a winnings or an inheritance. If you think about investments, be careful: not all that glitters is gold!
---
Horoscope of Fortune for the CancerZodiac in 2023
The border marked by Jupiter , initially unfavorable then more fortunate, may not be as clear -cut as some might think. The planet will be hostile in Aries until May 16, when it becomes favorable in Taurus.
However, never like this year will the outcome of your business depend on your personal intuition and not on particular periods.
Either way, off with the date dance! When? From 16 May to 27 August; from 10 October to 8 November; from 4 to 29 December. Lucky numbers : 1, 17, 22, 56.73.
---
Horoscope of Health for the CancerZodiac in 2023
You will enjoy many astral favors that will take care of the various areas of life and also of inner health and well-being, but the energy does not appear crackling. The indicator of your vitality will stand at full sufficiency for the whole year, with some top moments and others flat.
Autumn might be one of the best seasons, between late October and November, along with the summer months of July and August. So don't overwork yourself and try to distribute your duties intelligently throughout the day.
As far as health is concerned, however, you could improve some previous ailments which will certainly make you happy and content. Aesthetics: as for energy… It's better to be careful when changing your look or you'll end up not feeling comfortable with too impulsive choices.
As for last year, keep your eyes peeled if you tend to gain weight: Jupiter, both in Aries and in Taurus, will make you sensational gourmets, official tasters of the sweet life and of passing time amidst pleasures and smiles in company.
Combine days of limitation and lots of sport but don't give up on what makes you happy.
---
Zodiac Compatibility:
ARIES Compatibility , TAURUS Compatibility , GEMINI Compatibility , CANCER Compatibility , LEO Compatibility , VIRGO Compatibility , LIBRA Compatibility , SCORPIO Compatibility , SAGITTARIUS Compatibility , CAPRICORN Compatibility , AQUARIUS Compatibility , PISCES Compatibility
Tarot for Zodiac:
Tarot For Aries , Tarot For Taurus , Tarot for Gemini , Tarot for Cancer , Tarot for Leo ,, Tarot for Virgo , Tarot for Libra , Tarot for Scorpio , Tarot for Sagittarius , Tarot for Capricorn , Tarot for Aquarius , Tarot for Pisces
Know about Zodiac Signs:
Aries, Taurus, Gemini, Cancer, Leo, Virgo, Libra, Scorpio, Sagittarius, Capricorn, Aquarius, Pisces